"Xavier's grandmother, Mary Norwood, told the crowd, "I want to say to the person that shot my baby, I forgive you because I have anger inside of me and I don't want it anymore." She also stated she wanted to turn a lot near where Xavier was killed into a community garden.
His death makes him the 10th child killed in a shooting in St. Louis this year, and at least the 17th in the metropolitan area.
"We have to stop this," St. Louis Circuit Attorney Kim Gardner called out to the crowd.
"Let's give these kids hope. Let's give our communities hope. Until we give people who are hopeless the desire to live, what do you think they're going to do to your family, my family, our community?""
The family is grieving. The community is grieving. To live here is to be in a perceptual state of grieving.
All we get are sound bites. Easy for black faces in high places to talk about giving kids hope, but the reality is they cowered, have been complicit and went along to get along... They didn't fight for better schools, they settled for busing. They didn't fight for our neighborhoods, they allowed slumlords, approved tax credits for white developers like Paul McKee... N St. Louis has little to show for it. They don't support black entrepreneurship or small business the same way. They didn't fight to empower the black grassroots, instead they cosigned these black faced white run nonprofits that exploit black deaths, pain and suffering. They don't hold these orgs/programs accountable for the millions received 'to help black youth'... They talk hope, but the reality is they built absolutely nothing for the next generation.
Community calls for end to silence as 7-year-old Xavier Usanga is mourned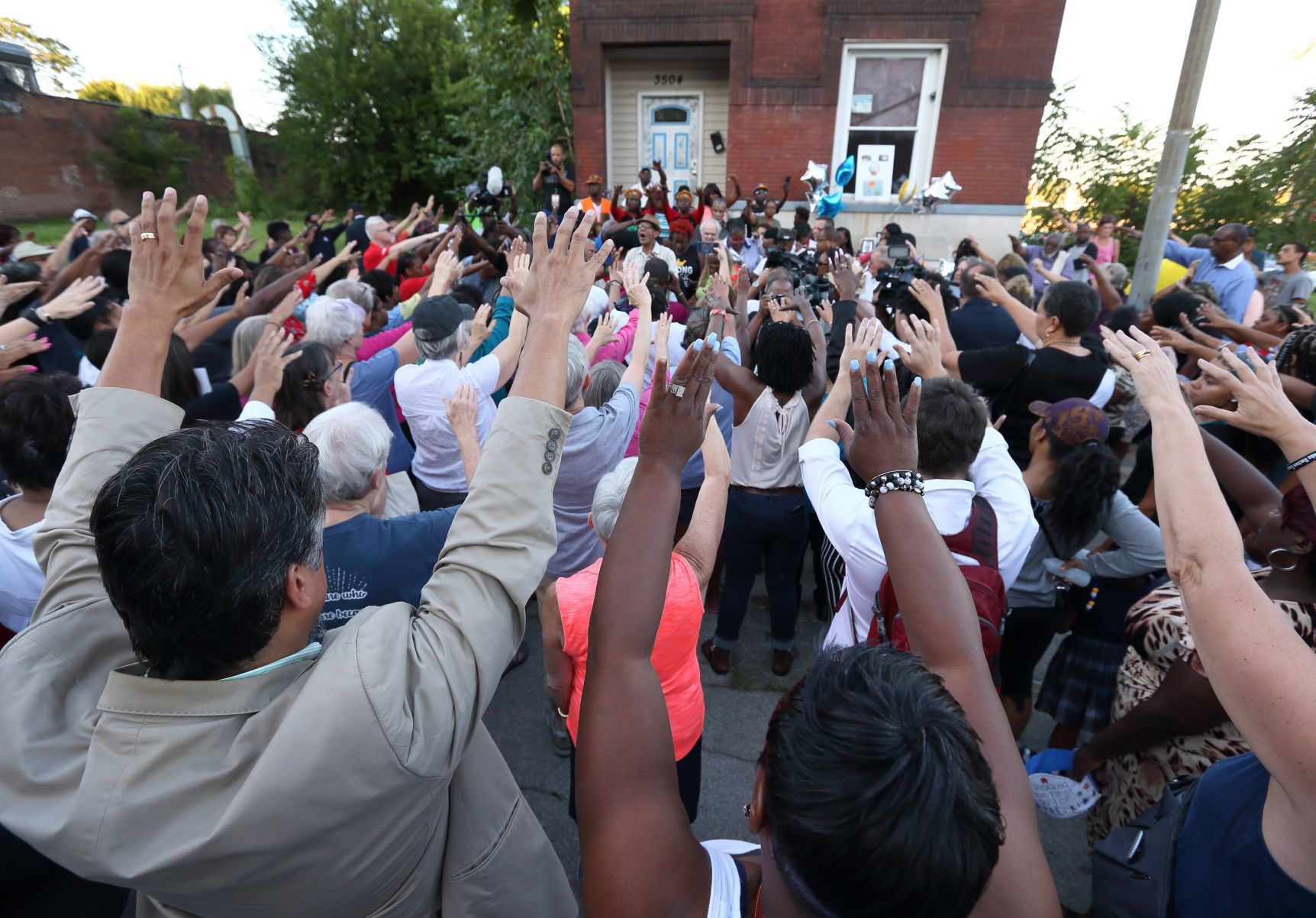 At a vigil to remember the boy who would have been in second grade, il, his Spider-Man blanket and toys wer elaid on the front porch of his home.