When they control your narrative….
"Kanzler said the store ultimately agreed to all of the requests by Aug. 22, other than closing the store for three days. Instead, he said, the store would close on the anniversary of Brown's death and provide a free barbecue the day before.
In a letter, with jointly agreed-upon language, to protest leaders that were at the Aug. 17 meeting, Ferguson Market said it recognized there was a "perception that it played a role in fostering negative opinions of Michael Brown Jr. post-August 9th," and it wanted to restore relationships with the community. "The Market understands that this perception has hurt the relationship it has enjoyed with many of its customers for years. It is hopeful that the Market can restore those relationships by taking meaningful steps to eliminate this perception."
But by late this week, Kanzler said, protest leaders told him that they weren't interested in going through with the agreement anymore and that the only thing that would resolve the matter was if the store was sold to them. He said formal offers hadn't been made.
Franks wasn't available for comment Saturday, because of a recent death in his family. Other protest leaders who attended the Aug. 17 meeting couldn't be reached."
Protesters continue to target Ferguson convenience store in the name of Michael Brown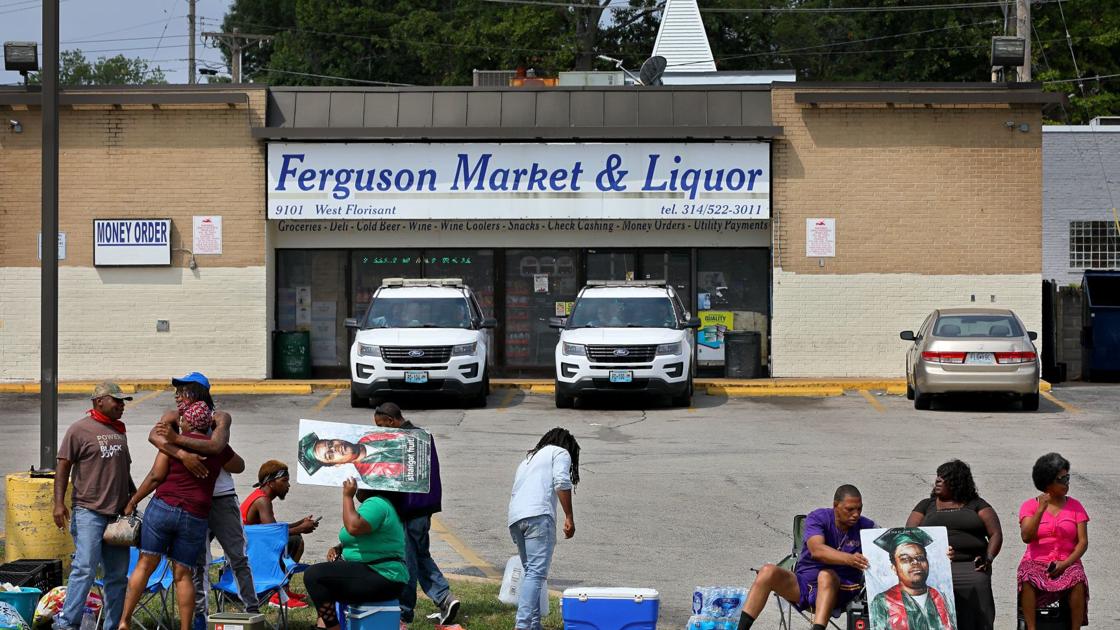 Ferguson Market and Liquor said it recently agreed to nearly all of their requests, but protests have continued since the agreement, which included a scholarship, fell through.