What say you fam?
"New St. Louis County Prosecuting Attorney Wesley Bell said Friday that his office was moving toward prosecuting child support cases as civil — not criminal — matters to bring the county more in line with the rest of the state.
The new approach isn't a free pass to skip out on child support payments, Bell said. In civil court, someone who refuses to pay could be held in contempt of court and ordered jailed, he said.
In the most egregious cases, Bell said he might pursue criminal charges, but his office is still working out how those cases would be defined.
"When you have two people applying for a job who are similarly situated, and one has a felony conviction even if it's just for child support, we'd be lying if we said that didn't hurt people's chances of being successful at getting a job," he said. "And most people I talk to, single moms or single dads, they just want the support for their family.
"They don't want the noncustodial parent to go to jail. They just want the support. And right now, their opportunities are limited, which will not only hurt them, but also hurt the family because that person's job earning capacity is limited.""
St. Louis County prosecutor says change in child support policy will help parents support their children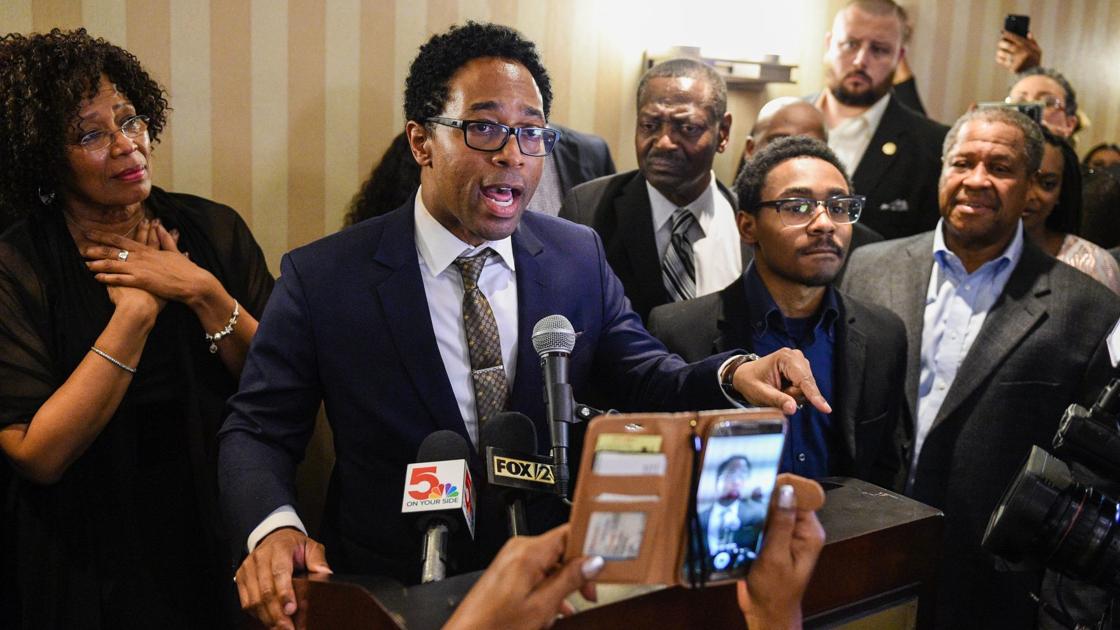 Wesley Bell says people who refuse to pay in civil action could be held in contempt of court and ordered jailed by judge