What better defense against prosecutorial misconduct than pointing out even more egregious prosecutorial miscounduct... this case is just the tip of a big assed iceberg, cases going back decades, up til now... even during Kim Gardner's tenure in Jennifer Joyce's Circuit Attorney Office.
"On Monday, Gardner's office filed a motion for a new trial in Johnson's case, claiming he is innocent, that the case was tainted by prosecutorial misconduct, perjury, hidden evidence and secret payments made by police to the key witness."
Ironically these are the same charges being made against Kim Gardner in the Greitens case... down to secret payments.
This all seems so contrived. This isn't about justice, this is about strategically placing pawns and other pieces on the board.
Messenger: Gardner's new Conviction Integrity Unit alleges perjury and misconduct in 1994 murder case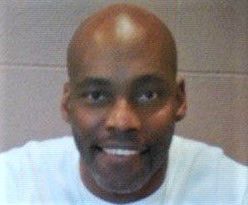 Lamar Johnson is innocent of murder, both defense attorney and prosecutor say. They seek new trial in unprecedented filing.