Wesley Bell is all over the news taking his victory lap, but when it comes to answering to the Brown family and people who voted for him for the expressed purpose of reopening the investigation into the murder of Mike Brown, suddenly he's MIA, speaking through a spokesperson sounding very McCullochlike,
"Bell spokeswoman Josi Nielsen said that Bell was aware of the requests for a reinvestigation and would address them soon.
"It would be irresponsible for Wesley to comment or take a position on any case prior to seeing all the evidence," Nielson said in a statement. "Wesley's platform is focused on transparency, expanding diversionary programs, reforming the cash bail system for nonviolent offenders and ensuring that victims are treated with the respect and dignity they deserve.""
He's totally distancing himself away the investigation... already deflecting, that comment was more about the bail system than reopening the investigation into the murder of Michael Brown.
What more does he need to see? Bob McCulloch released everything remember? He's had 4 years to view this evidence.
Wesley Bell will soon address calls for reinvestigation of Michael Brown's death, his spokeswoman says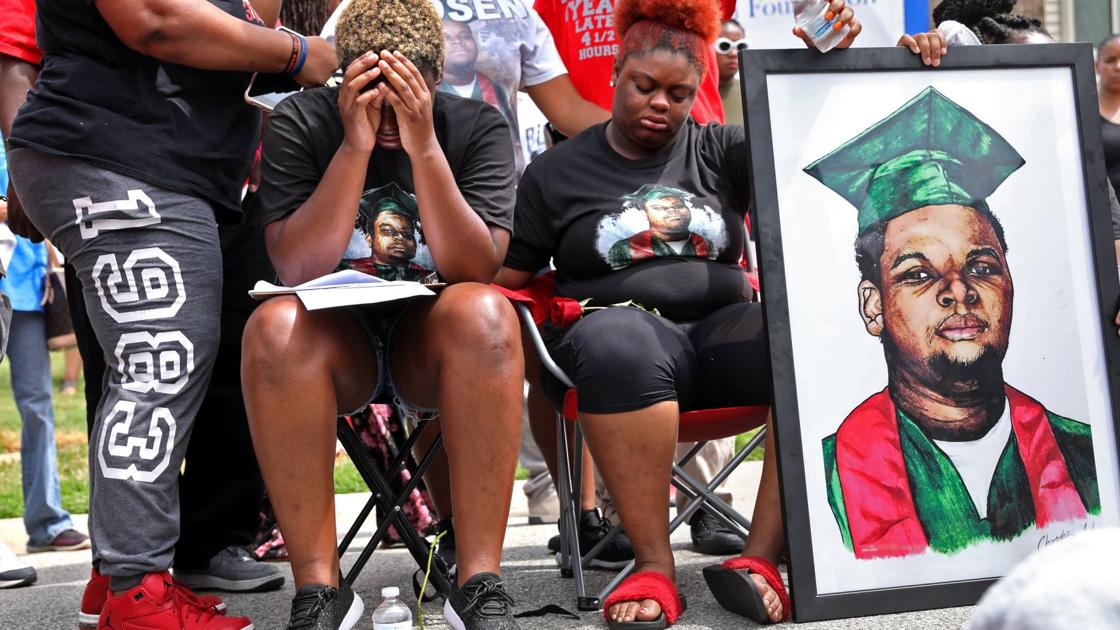 Michael Brown's mother and others are calling for a reinvestigation of his fatal shooting by police.