#UPDATE Memba TEH Realty? The slumlords that own Park Ridge, Canfield and other apartment complexes throughout Ferguson who recently evicted tenants in some cases with as little as 24 hour notice rather than pay to bring their derelict properties up to code???... How this happened on Ferguson's historic black city council's watch??? The council that included Wesley Bell who went from being the Velda city judge who was sued for the predatory behavior described in the DOJ report to member of the Ferguson city council to county prosecutor in a span of a few years? Same Wesley Bell that fought the DOJ on the consent decree... same Wesley Bell that ran on being the antiMcCulloch yet is still ducking and dodging reopening the investigation into the murder of Mike Brown, arresting Darren Wilson or launching an investigation into the murder of Darren Seals. Same Wesley Bell that sided with Ferguson Market over the community after video emerged of its employees trading cigarillos for weed with Mike Brown exposing the lie that Mike Brown committed strong arm robbery. That Wesley Bell. Mr ZERO Results yet his situation stay getting better as ours gets worse.
Bank forecloses on T.E.H. Realty's Park Ridge Apartments in Ferguson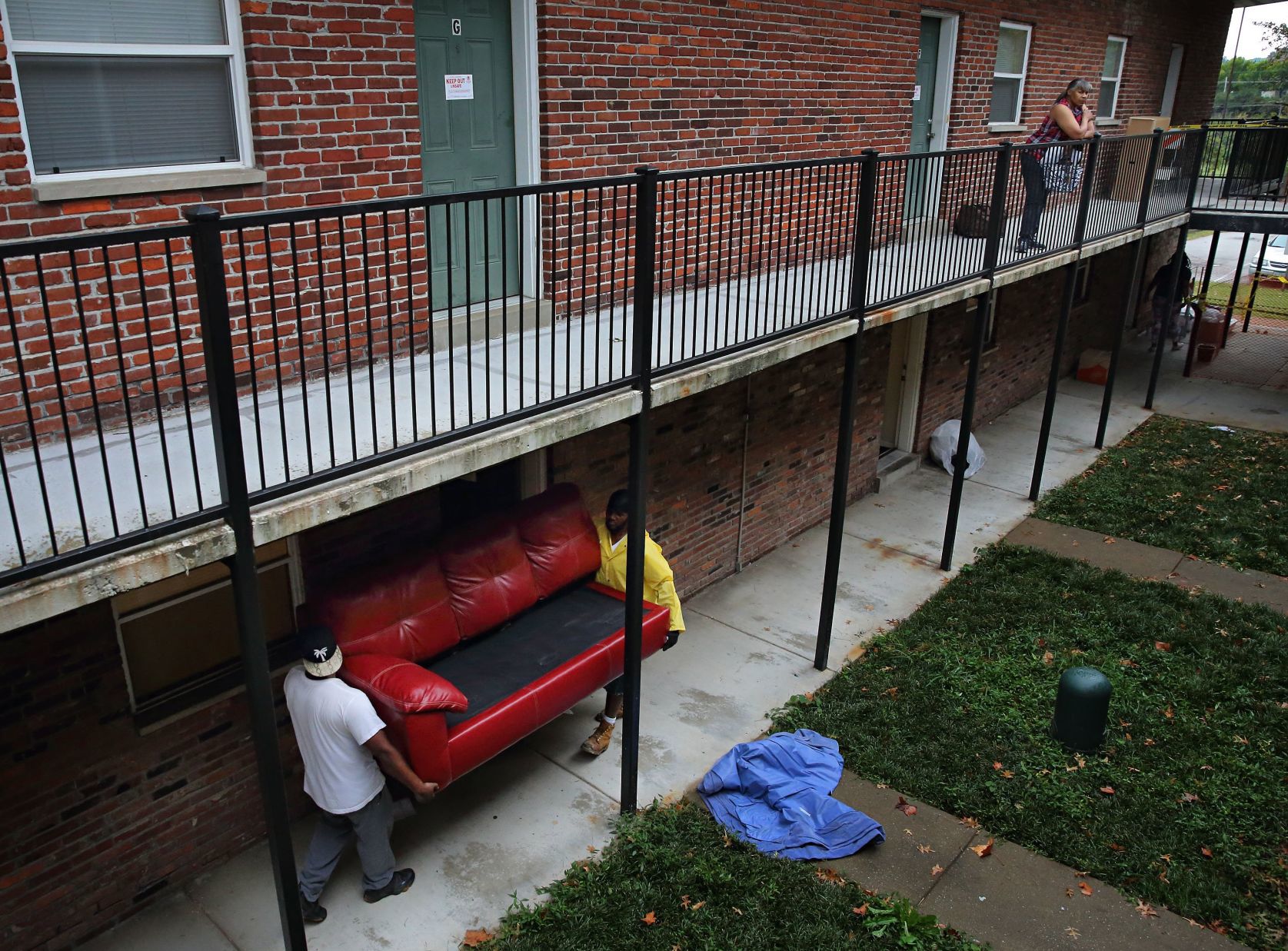 It was one of 12 low-income apartment complexes the firm has purchased in the region since late 2014.