This should be a nonissue, you would think bail reform would be high on the agenda of St. Louis first black Circuit Attorney. Kim Gardner's office already has the power, Mayor Krewson passed her the hot potato a year ago, but instead of tacking this issue, she decided to go after the Governor in a case where the victim never made a complaint, didn't want to testify and was based on a secret recording (contents never proven to be true) made by her jilted ex.
Protesters march for bail reform in St. Louis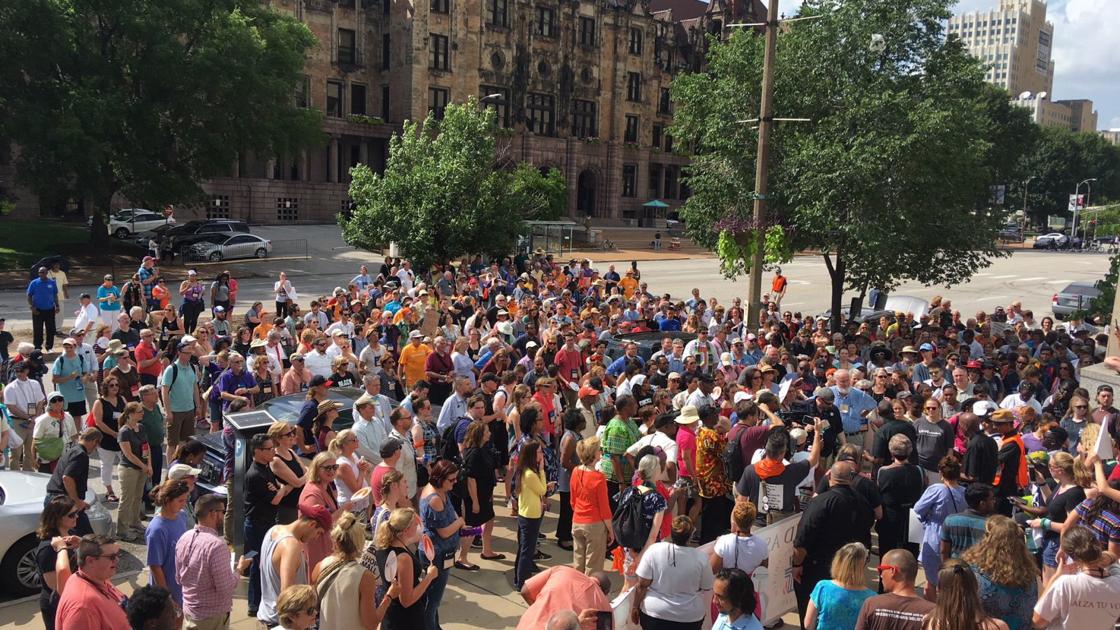 Attendees of the Presbyterian Church (USA) General Assembly joined march.