This is just one example...
"The Congressional Black Caucus was even more eager to assist the US posture of global war than Democrats as a whole, a pattern Glen Ford has called out repeatedly in recent years. CBC members voted 34 to 8 in favor of the permanent war budget, which includes Trump's military parade, a new Space Force, and scores of drone bases in Africa that put almost the entire continent under US cameras and guns. Noted progresssive Keith Ellison of Minnesota, the only Muslim in Congress, abstained. The CBC members who found the spine to cast votes against the war budget were Bonnie Watson-Coleman, Barbara Lee, John Lewis (who does have a US Navy oiler named after him), Hakim Jeffires, Yvette Clarke, Karne Bass, Bobby Rush, and Hank Johnson.
The House Progressive Caucus did a little better, but still only 28, less than half its membership of 64 opposed the Pentagon budget. That's what it means to be a progressive Democrat these days.
When most of the so-called progressives are pro-war we can legitimately say that the resistance is really the assistance."
When the Resistance is Really the Assistance | Black Agenda Report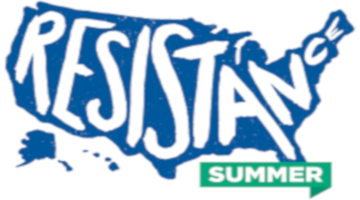 We all learned in school that some countries have a single governing party. If you're not in that party, you can't be part of the government. The US has two government parties, Republicans and Democrats, both funded by the corporations and wealthy individuals who make up this country's capital...