They're quick to call any sign by black students a gang sign, but Timmy is given every benefit of the doubt....
"Ladue School District Communications Director Susan Downing said staffers in her office, who posted the photo, had no idea that the OK sign was a white power symbol.
"We just thought it was a cute picture," Downing said.
She said the district posted the picture about 11 a.m. on Monday and removed it about 1 p.m.
District protocol, she said, was to first talk with the student who made the sign. It is possible, she continued, that he did not realize what the sign could signify."
Given how white supremacists and nationalists are radicalizing white male students you would think they would be all over this, ZERO tolerance instead of making light.
Ladue High student flashes hand sign associated with white power movement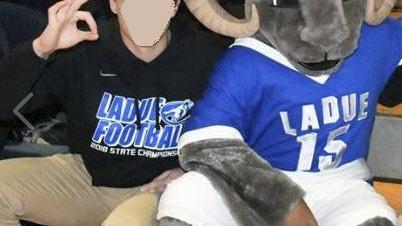 In the photo, three students and the school mascot, a ram, pose during a pep rally on Friday, Nov. 30. One of the students held up his right hand in