They been going after Harris Stowe for a min...
"Early in 2017, President Donald Trump met with leaders of HBCUs (historically black colleges and universities) for a photo-op and vague reassurances of continued funding.
Harris-Stowe State University President Dwaun Warmack spent his state-funded travel allowance to be photographed at this occasion. He walked away with nothing more than a photo and a story about meeting President Trump. The taxpayers of Missouri paid for it, no questions asked.
In Missouri, there is no better example of state-supported malfeasance than Harris-Stowe State University. With a graduation rate of 6 percent and an ever-growing list of expensive lawsuits, it is astounding that our state continues to support such incompetence. While it is not often said publicly, it is well-known in hiring circles that degrees from Harris-Stowe are inferior. That's when the graduates are hireable at all."
They don't even reserve this type of venom for USML... not after football team protests, revolving door of admins, prof vs free speech, lawsuits, decreasing attendance due to racism and lack of diversity. UMSL stay getting rewarded.
Did somebody piss somebody off?
Poor leadership at Harris-Stowe is rewarded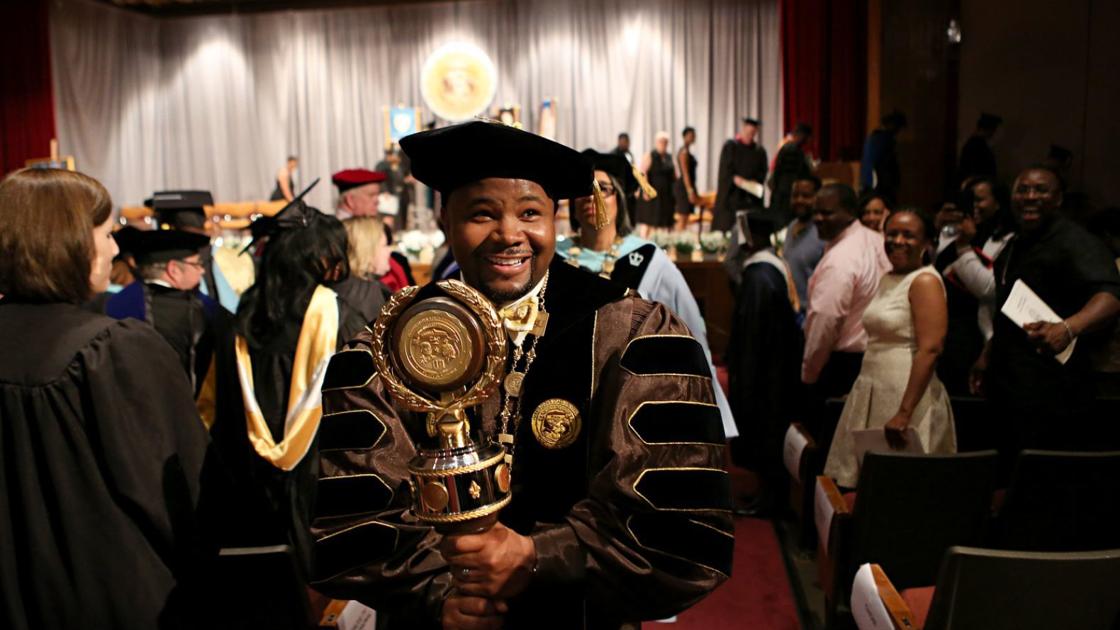 We live in interesting times. For many Americans, it seems clear that the standards of leadership have dropped from competence, compassion and accountability to symbolism, bullying and unaccountability. Early in