There was no 'honor' in this march, just more community shaming and putting the burden on poor people who are forced to live in conditions they didn't create.
He used young people as a backdrop to sell this... No talk about the conditions that sparked Ferguson. No talk about the responsibility of elected leaders. No talk about police corruption or accountability. No talk about cuts in education, social services, decrease in minimum wage or the fact that MO is one of the worst states in the nation for black people... He won't talk about any of that. He can't talk about any of that. He gets paid to deflect from all that.
Better Family Life, Lindenwood Lions march in honor of gun violence victims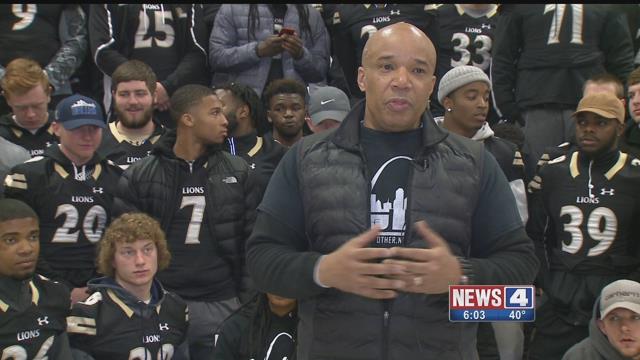 As crowds descended on Downtown St. Louis, others made their way to Fountain Park neighborhood for the "Move March".