The State of the Union was pretty much as expected. Trump was Trump in all of his arrogance, smugness and defiance. Gotta give it to him, he had some wins, one being criminal justice reform something Democrats have been unable/unwilling to do since Clinton's crime bill.
Dems led by Pelosi were fighting fire with mean mugs. If this is the best Dems have to offer its gonna be a loooooong six years.
Trump goes against tradition, doesn't wait for Pelosi to introduce him before SOTU speech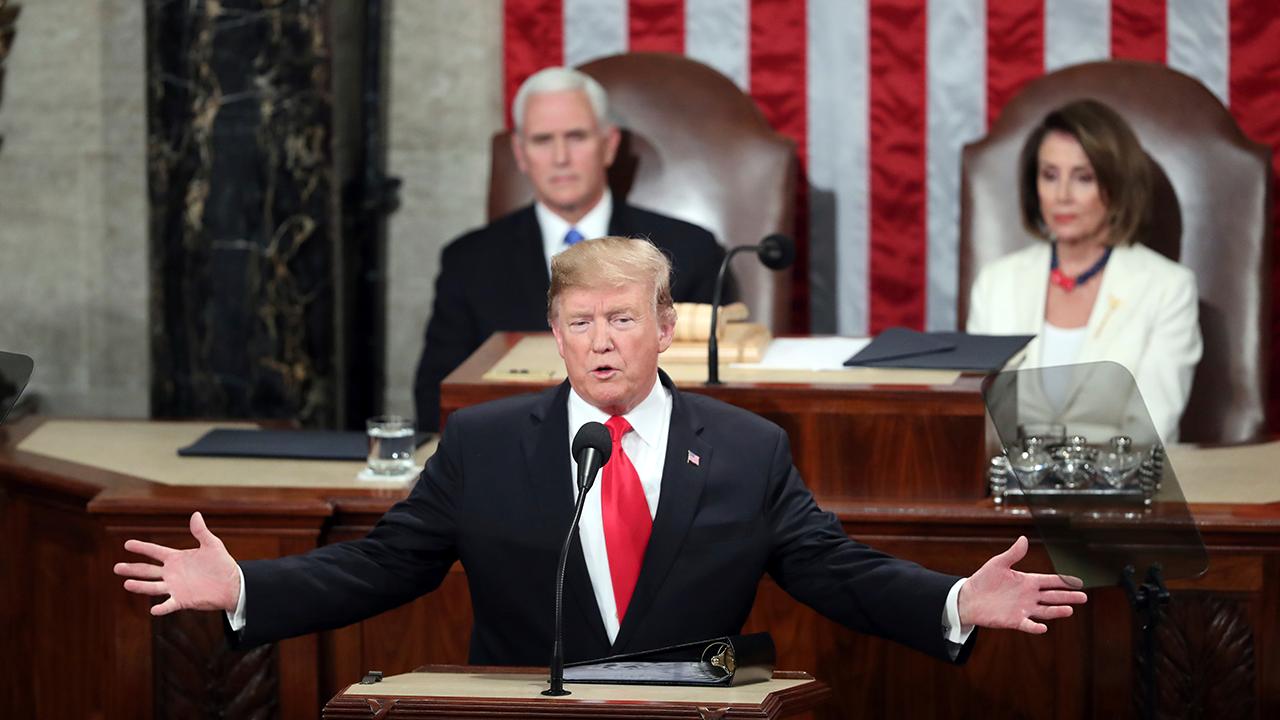 President Trump appeared to buck tradition on Tuesday, launching into his State of the Union address without waiting for House Speaker Nancy Pelosi, D-Calif., to introduce him.