The region is at the bottom of every quality of life indicator. The atmosphere culitivated by generations of racism, corruption, oppression and neglect can get murdered while delivering pizzas, murdered as a result of bumping into someone on the bus, shot and killed from the trail while waiting on the Metrolink platform, shot and killed driving on the highway, even grazed by a bullet at a Cardinals game. If you're lucky to survive that, you can stll be racially profiled and murdered by police, get killed as collateral damage in a reckless police chase or as an innocent bystander buying groceries.
The candidates asking for your vote? Generic talk about change, other people's issues and builing coalitions with everybody except you under the guise of black lives mattering
Employee sought, another arrested after shots fired at Glasgow Village market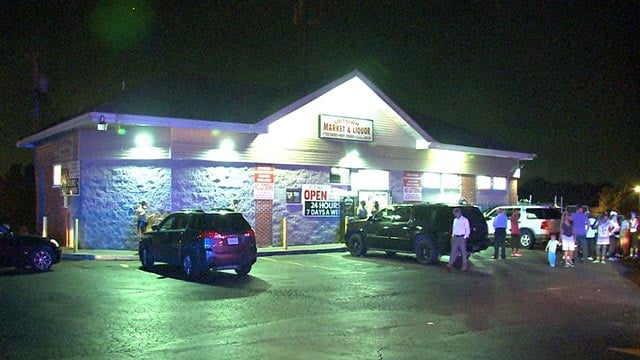 A market employee is being sought after shots were fired at the Uptown Market and Deli in Glasgow Village Wednesday night.