The new black public safety director chose MLK Day to blame black people instead of generations of racist and oppressive Democratic policies that cultivated this environment...
"On Martin Luther King Jr Day, when the country is feeling the effect of Trump's racist statement, Lyda Krewson's the white establishment mayor's new black public safety director threw black people under the bus by victim shaming... blaming people who had nothing to do with generations of disastrous policies under white establishment democratic rule that turned our communities into urban warzones.
Lyda Krewson got a black man to say everything she wants to say. And in St. Louis as we saw in the Democratic Primary there is no shortage of black men willing to carry her water.
Racist and oppressive policies that were exposed in the Dept of Justice Ferguson Report. Policies that that created #Ferguson. Policies outlined in this detailed Pulitzer Prize worthy article in the Washington Post about the depth of corruption in regional government http://www.stltoday.com/news/local/metro/blacks-killing-blacks-is-problem-african-americans-have-to-address/article_281c493e-64c4-54a3-a71a-7a710cc57c36.html#tracking-source=home-top-story-2
And they didn't stop there, they gutted the schools, St. Louis City Schools were unaccredited for 17 years. They're barely accredited now and that's after years of siphoning money and resources intended to fix broken black schools to white suburban affluent school districts.
The cut education, food stamps... even decreased minimum wage by $2. St. Louis was built on institutionalized racism. Its bragged about on the city's website.
THEY DID EVERYTHING THEY COULD TO ENSURE THE CARNAGE WE SEE TODAY AND NOW THEY BLAME PEOPLE TRAPPED IN SURVIVAL MODE CREATED BY THEIR INCOMPETENCE, RACIST AND CORRUPT POLICIES.
They created this. Every study shows what variables impact crime.. what increases and decreases crime. Democratic policies over the past 20-30 years are textbook for increasing crime, creating urban warzones and trapping people in survival mode.
They rather focus on the effect rather than the cause..."
Blacks killing blacks is problem African-Americans have to address, St. Louis public safety director says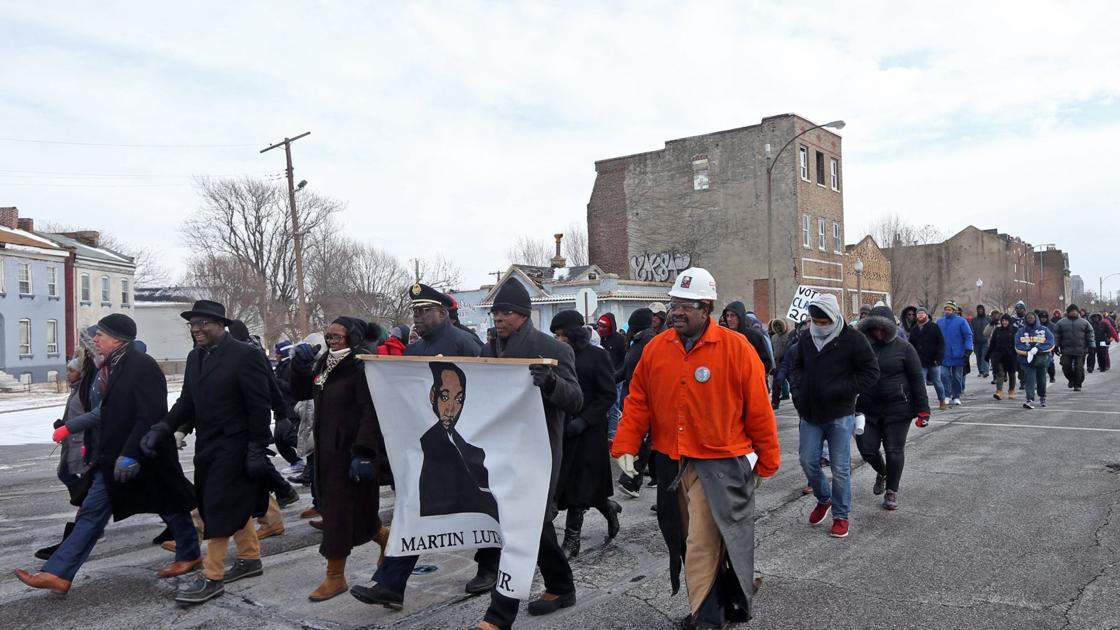 Jimmie Edwards, a former circuit judge, made his remarks during the annual downtown ceremony honoring the Rev. Dr. Martin Luther King Jr.