"The need is overwhelming' and St. Louis hasn't even reached it's peak. No one really knows what to expect in the upcoming weeks as we brace for impact. The real story within this story is volunteers like Edonia Jackson who worked the event despite losing her mother to COVID-19 on Saturday.
'The need is overwhelming': Hundreds crowd food giveaway in St. Louis as virus deaths mount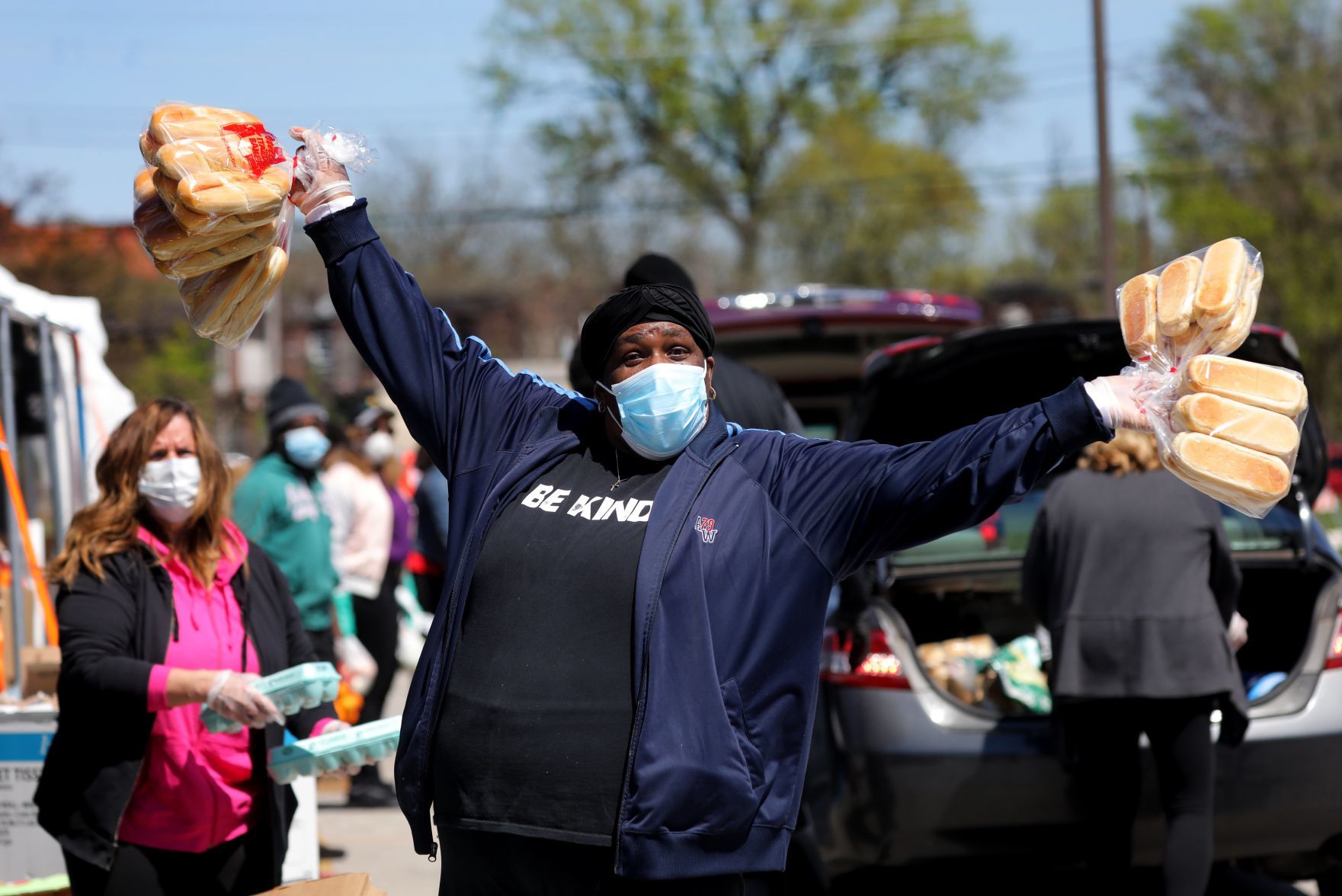 Cars started lining up Friday more than six hours before the Urban League of Metropolitan St. Louis began its food giveaway at noon.