The company's entire business strategy appears designed to do everything on the cheap. Of Park Ridge's 20 buildings, 19 were cited with health and safety problems.
The profile is typical of large-scale rental property owners whose goal is to exploit low-income housing tax credits and other incentives rather than to ensure tenants' health and safety. Park Ridge has benefited from $14.8 million in government incentives — $44,000 per unit — designed to improve housing for the poor.
Inspectors from the St. Louis County Housing Authority recently conducted a sweep of nine large apartment complexes that accept Section 8 vouchers and encountered substandard conditions so severe at Park Ridge that the county had to threaten withdrawal of Section 8 support payments until the owner brought the complex into compliance. "
Slumlords are allowed to operate with impunity. This happened on Ferguson's 'Historic' black city council's watch that included County Prosecutor Wesley Bell. So far Bell is 0-3 on issues impacting the community: closing Ferguson market, this and reopening the investigation into the murder of Mike Brown.
Editorial: Don't allow Park Ridge owners to get away with unlawful tactics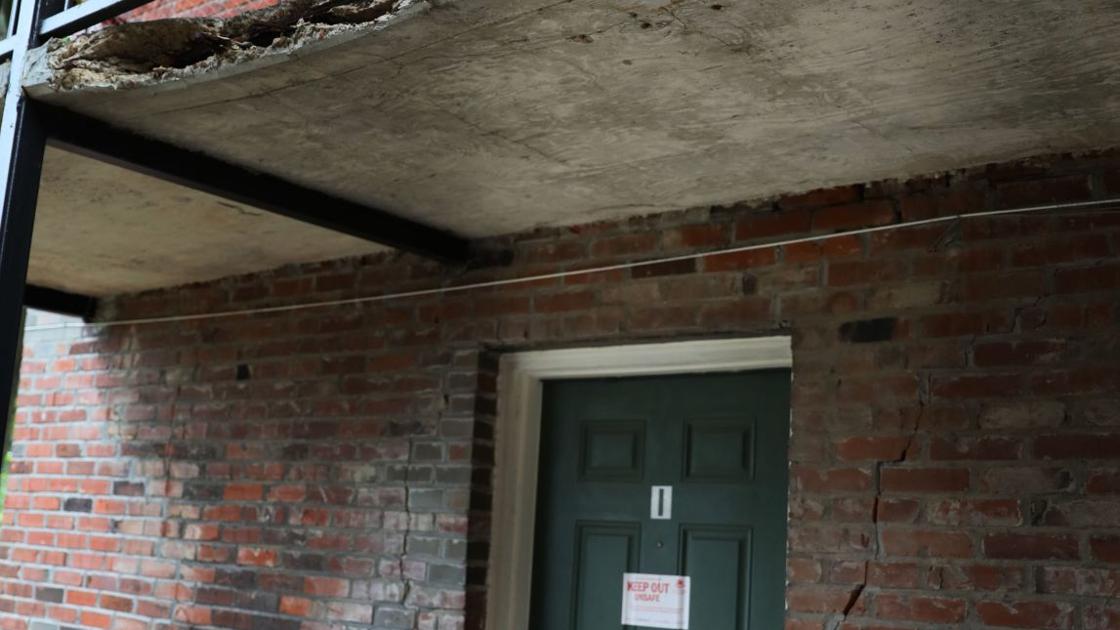 Owners of the Park Ridge Apartments in Ferguson are trying to play hardball after inspectors turned up multiple health and safety violations. When the county threatened to suspend Section 8