The city sets the tone. It compounds this problem by giving slumlords like Paul McKee a pass on the upkeep of his properties and allow for the blight of entire neighborhoods. The city is just as bad with the thousands of properties it is supposed to maintain. And businesses that use poor communities as their dump.
People are quick to point the finger at poor residents for the condition of neighborhoods instead of the city, wealth developers and businesses.
Tipping point: St. Louis residents, fed up with city's dumping problem, want action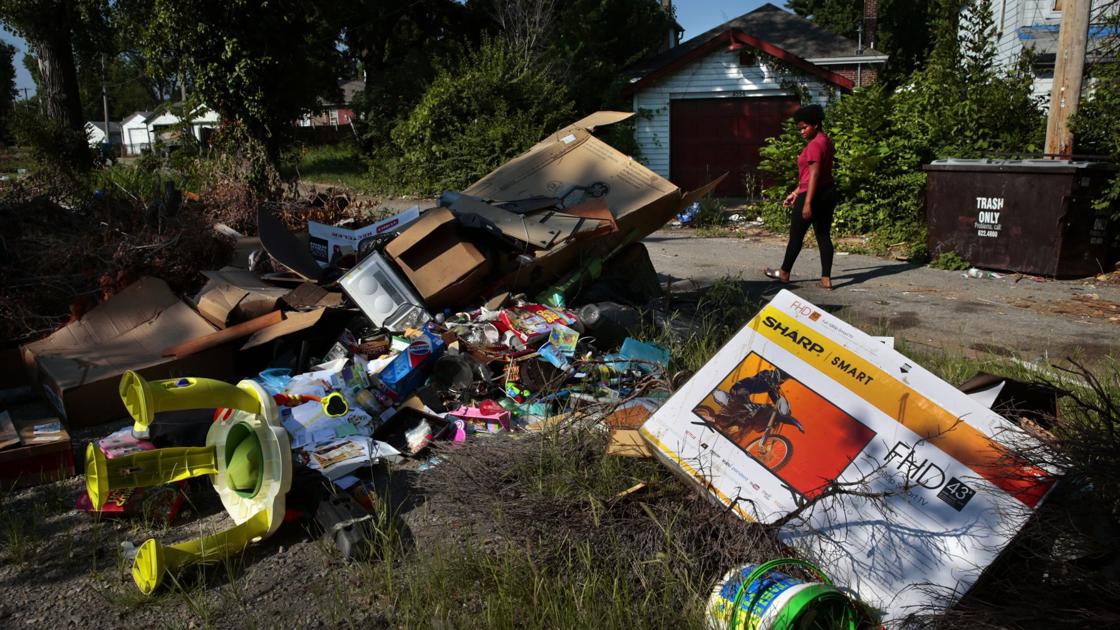 Too few trucks. Not enough refuse workers. Widespread illegal dumping. Overflowing dumpsters. 'It's unbearable,' says a longtime resident.