"The branding that requires this type of iconography is, of course, highly profitable. Research-marketing teams and advertisers spend entire careers trying to successfully manufacture the authenticity that draws consumers to a product, voters to a politician, or demographics to a brand. But manufactured movements are easily detectable as fraudulent. The real game is usurping an organic, organized resistance, and by ingesting the images of black protest while pruning off any of its actual political goals, the Kaepernick campaign has already led to Nike's online sales ballooning 31 percent since its launch.
The background of Kaepernick's image against the foreground of Nike's copy, slogan, and logo are meant to compel audiences to believe that individual determination, in the context of social resistance, can overcome all odds, and that membership in this movement can be procured with the purchase of Nike shoes and apparel. This narrative of independent perseverance as a solution for toppling odds stacked against those who are disenfranchised not only fails to achieve the reform for which Kaepernick is pushing, it also undermines it."
The Risky Business of Branding Black Pain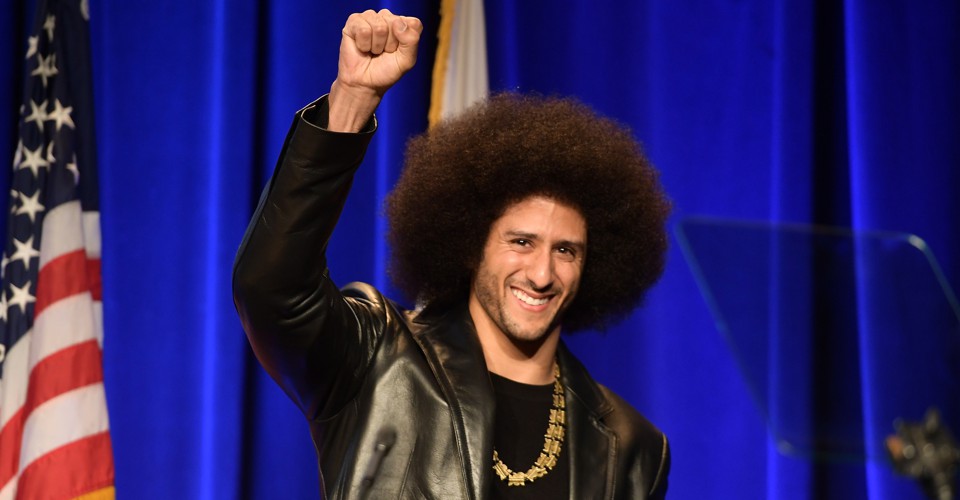 The commodification of civil-rights activism may appear revolutionary, but it can undermine the basic tenets of social movements. Colin Kaepernick's Nike campaign illustrates this conundrum perfectly.