So 2 on duty officers leave where they're supposed to be posted... on duty, to meet up with Axil who basically went to Hendren's house at 1am to get shot.... or to shoot him?
Wait, there's more...
"This afternoon, police Chief John Hayden announced his department's Force Investigation Unit had provided its findings to the Circuit Attorney's Office, leading to the charges.
So far, police say Hendren has not been booked; an at-large warrant for his arrest has been issued. Along with involuntary manslaughter, he is charged with armed criminal action.
The St. Louis Post-Dispatch, citing sources, reported that he was hospitalized after the incident. The daily says he headbutted the back window of a police vehicle parked at the hospital — and notes that he, his partner and Alix were close. "
Chief Hayden's investigation? Remember he initially called it an accidental shooting... this new story only emerged after Gardner announced she was calling in the Highway Patrol.
St. Louis Police Officer Nathaniel Hendren Charged in Death of Officer Katlyn Alix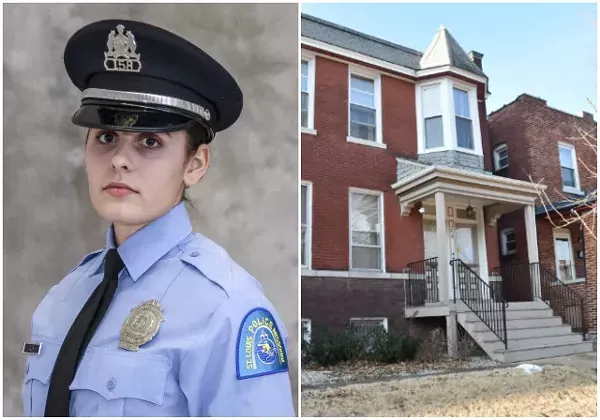 A St. Louis cop has been charged with involuntary manslaughter in the death of his fellow officer Katlyn Alix. Nathaniel Hendren, 29, shot Alix in...