#RECAP At least 13 children have been killed by gunfire, not this year, THIS SUMMER. That number will increase given the fact that regional leaders created this problem by passing disastrous policies for the past 30 years that exacerbated poverty and crime...Many of these same people are in power and deflect rather than accept responsibility... Dems, the Dem Party and the black misleadership/overseer class, the Dem controlled/black faced police department have no answers beyond downplaying, throwing good money after bad on ineffective policing, funding more grant hustling orgs, blaming/shaming the community and trying to pass the buck to a Republican governor and legislature.
Again, I'll ask.... How many more children have to die before we deal with those who created, exacerbated, exploit, go along to get along or turn a blind eye to the problem?
Three more children killed within 48 hours in St. Louis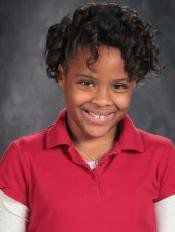 Sentonio Cox, his body found in the 7300 block of Vermont Avenue, is the latest of at least 13 children killed by gunfire in St. Louis this year.