Racism exists in City Hall and in the St. Louis Police Department. This is not exclusive to St. Louis.
A look at Kim Gardner's lawsuit and a little background info… She is alleging that the city, the police officer's police union and others of a racist conspiracy aimed at forcing her out of office… but this is what you don't know. The lawsuit is the latest attempt to to derail an investigation by a special prosecutor into unethical behavior by Gardner during her prosecution of Gov Greiten. An ex FBI investigator she hired with a troubled past has already been indicted for lying during his deposition. Gardner knew. Emails, text messages, video and phone transcripts between the two confirm this. The investigator is currently awaiting trial. The investigation of Kim Gardner is still ongoing.
Her lawsuit was filed this week after 2 crucial recent rulings…
The judge ordering her office to stop interfering with the deposition of a former Circuit Attorney investigator which was held this week. https://www.stltoday.com/news/local/crime-and-courts/judge-bars-circuit-attorney-s-office-from-perjury-case-against/article_99b53bb5-0c14-5627-9fb2-408cdfb79976.html
And an earlier order by the same judge ordering Gardner to be deposed and to turn over evidence after months of stalling tactics. Gardner was scheduled to be deposed this week, her lawsuit was filed days before this was to happen. Her deposition has been rescheduled for next week.
Judge orders Kim Gardner to be deposed, turn over records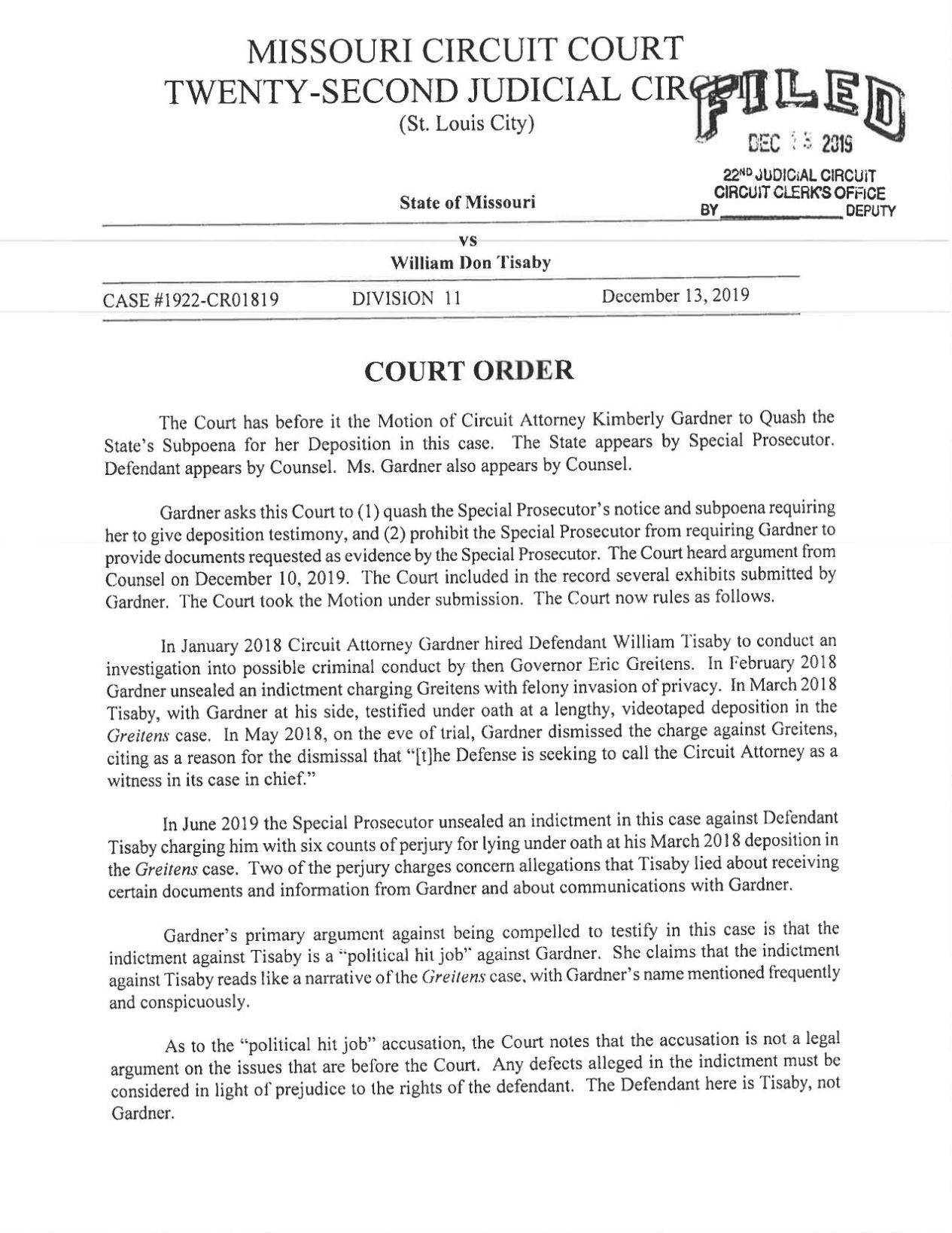 Click here to view this item from http://www.stltoday.com.