"Police said a conflict started at a nearby Chipotle restaurant and continued at the station on the west side of Grand above the MetroLink tracks, where one person opened fire, hitting the two men. Police said the man who is still alive was involved in the initial conflict, but could not say whether the man who was killed was involved." Or was an innocent bystander.
One dead in double shooting at MetroLink station on South Grand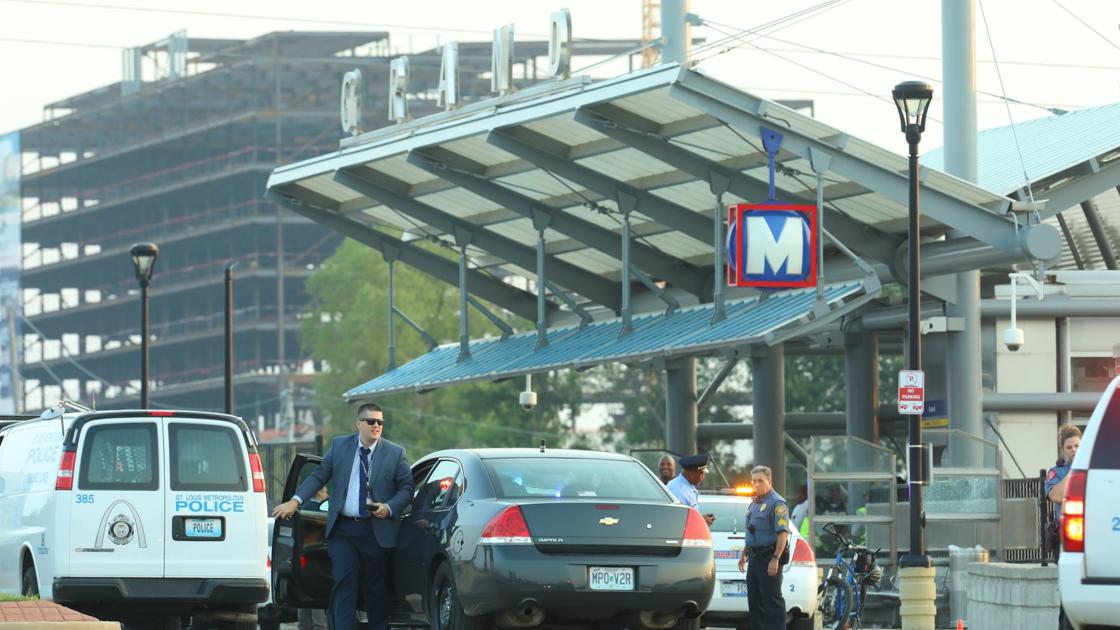 One victim was shot in the face and the other was shot in the chest, police said. Both are male.