No talk about how we got here, decades of Democrat policies that exacerbated the root issues of crime. Manipulation of crime. Benign neglect. Black misleadership. Regional exploitation of black suffering. Creation of environments where people are forced into survival mode… All ingredients that got us here,
"The assistant attorneys general were essentially deputized as federal prosecutors during a swearing in ceremony today, making them special assistant U.S. attorneys. Schmitt described the arrangement as "unique" and "unprecedented" "
Look at the accompanying photo… Not one black face. Notice they're not pushing diversity or 'intersectionality'.
Attorney General Taps Federal Firepower to Fight St. Louis Crime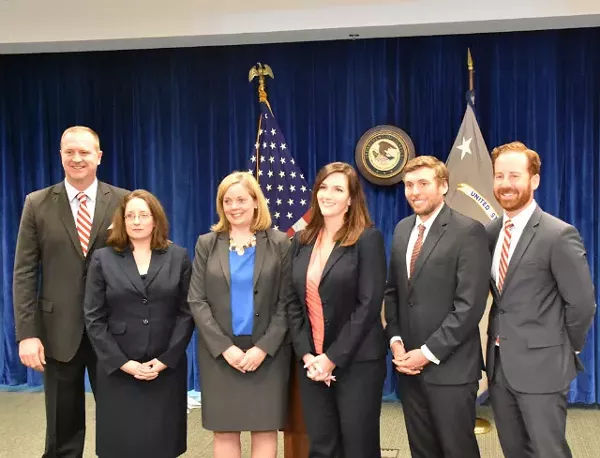 Missouri Attorney General Eric Schmitt is sending five of his prosecutors to the U.S. Attorney's Office in St. Louis, where they'll use the heavy hammer…