Negros like Jeffrey Boyd... here's his follow up to splitting the black vote in St. Louis mayoral race and paving a lane to victory for white establishment Democrat Lyda Krewson over Tishaura Jones....
"The St. Louis Board of Aldermen on Friday took up a bill to outmaneuver controversial developer Paul McKee, whose nefarious north St. Louis land deals have imperiled construction of the $1.75 billion National Geospatial-Intelligence Agency's western headquarters. If ever there was a time for aldermen to think clearly and focus on the debate at hand, this was it.
But Darryl Piggee, a lobbyist for McKee, engaged with 22nd Ward Alderman Jeffrey Boyd exactly as the bill, co-sponsored by Boyd, came up for debate. (Boyd said he initiated the conversation.) The reason Piggee had direct access to aldermen on the floor was because lobbyists are allowed to mill about, joke with and influence lawmakers even as they're conducting the public's business. That has to stop.
Lobbyist influence over lawmakers at every level of government has become so customary and pervasive, the American public seems not to question it anymore. It should be regarded as abhorrent and unacceptable. Lobbyists aren't there to protect the public interest; their job is to sway legislation and votes toward the special interests they're hired to promote.
Often, lobbyists work directly against the public's interest, but politicians tolerate and even embrace their presence because lobbyists also help bring in big campaign donations. "
Editorial: Lobbyists have no business on the floor of the Board of Aldermen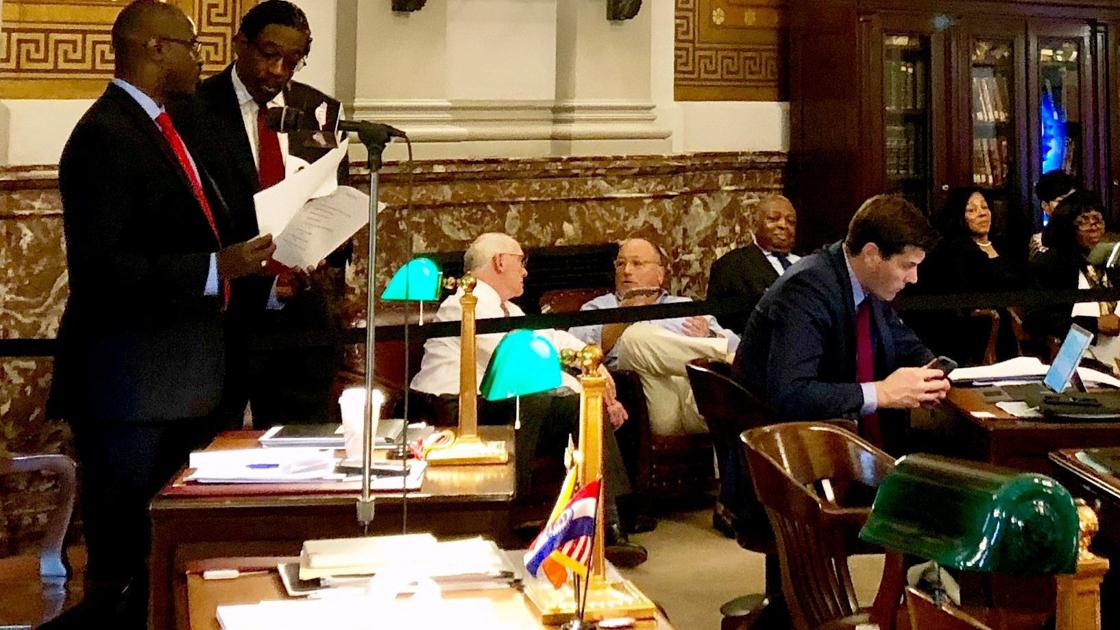 Not only do lobbyists have access to aldermen on the floor during sessions, they are welcomed as honored guests. That has to stop.