My takeaway from this is very different from what I'm seeing from others in Missouri... This is an epic fail that speaks to the weakness of the Democrat Party and progressive movement. They allowed this, it happened on their watch... by Republicans on their way out the door ending the session, similar to how they decreased minimum wage from $10 to $7.70.
Dems do not have a platform. Instead they bet big on identity politics, black faces in high places, protesters/activists turned elected leaders they could easily flip, thinking a Benetton looking coalition would help them win the state legislatures. They were wrong.
Not only did they not take back the state legislature, they lost the Governship because they didn't offer their base a reason to vote for them other than "We're not Republicans". Voters are looking for tangibles, not people who are propped up so voters feel they have a dog in the race.
While Dems were playing identity politics, Republicans were staying on code and feeding their base, which is why Republicans are in position today to impose their will. And Trump will be reelected in 2020.
Within 72 hours, abortion may be unavailable in Missouri, advocates warn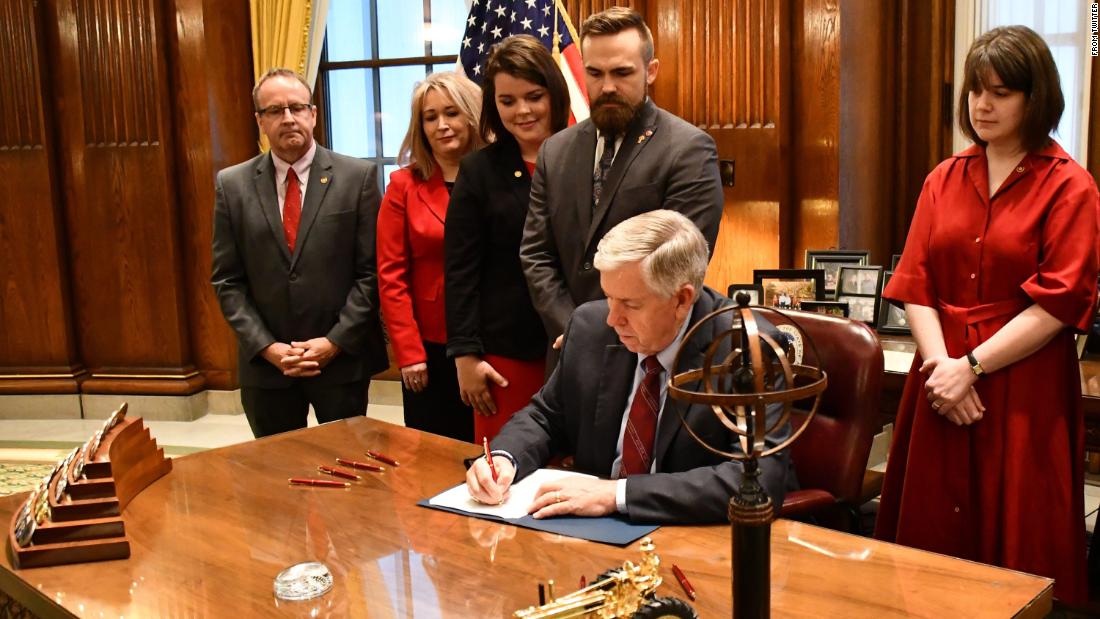 Come Friday, and on the heels of the latest abortion bill signed into law by Gov. Mike Parson, Missouri may be the first state in the United States to no longer offer abortions since the Supreme Court's Roe v. Wade decision in 1973.