Missouri passed the 'loosest' Stand Your Ground law in the nation post Trayvon Martin, is being put to the test,
"The shooting, about 3:45 p.m. that day, followed hours of drinking and a conversation among Beary, Myers and two other men about dogs. The discussion grew heated as Beary rejected a claim by one of the men that he owned and trained a German shepherd that was at least 290 pounds. The conversation continued for more than 20 minutes, even after the man who claimed to have the dog left.
At some point, Myers moved his .38-caliber revolver from a holster to his pocket, prosecutors said.
As Beary and his friend were leaving, Beary patted Myers' shoulder and told him, "No hard feelings," Kemper told jurors.
"Whatever danger Neal Myers perceived was literally walking out the bar," Kemper said.
Myers then responded as Beary walked toward the door by saying "(expletive) you, fat ass. Keep walking, you fat ass. You smell like pork," while "secretly gripping" the gun in his pocket, Kemper said.
Beary turned around, rolled up his sleeves and charged at Myers and tried to hit him, prompting Myers to shoot several times, lawyers on both sides said."
A barroom spat about a dog ended in gunfire at Show-Me's in Florissant. But was it murder?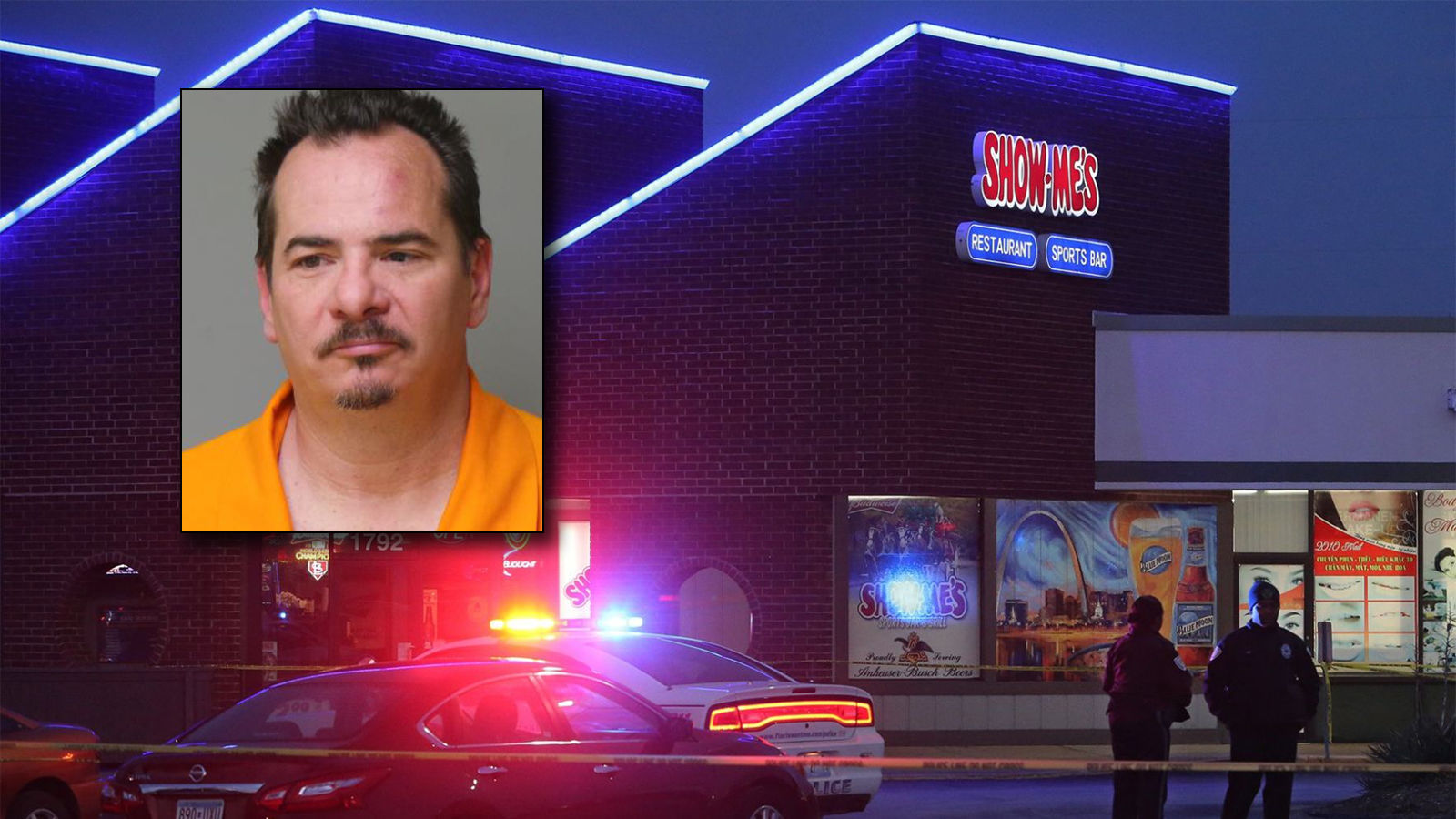 Trial this week centers on whether gunman acted in self-defense or murdered construction worker from West County.