Miss me with the why flee if they have nothing to hide? Ummm, could they be in fear of their lives? Don't act like there aren't videos circulating of police murdering black people for flinching, reaching for identification, selling cds, running away in fear, breaking up fights and being the hero
"The detective describes his fellow cops engaged in a "free for all" that might not be coming to light now had it not been for the coincidence that one of the abusive cops' alleged victims was one of their own.
Hall, who is black, told investigators the white officers beat him "like Rodney King," referring to the videotaped beating of a black suspect by Los Angeles police in 1991 that sparked national protests.
Criminal trials against four officers are pending, but what's already known publicly should give pause to anyone who reflexively assumes protesters who complain of police brutality are lying. And it should convince police leaders that reform is needed to shore up the public's tattered trust in police integrity."
There's even a video going viral of a 2 year old exiting a car with her hands up, even babies know.
Editorial: Undercover officer's beating should open the door to police reform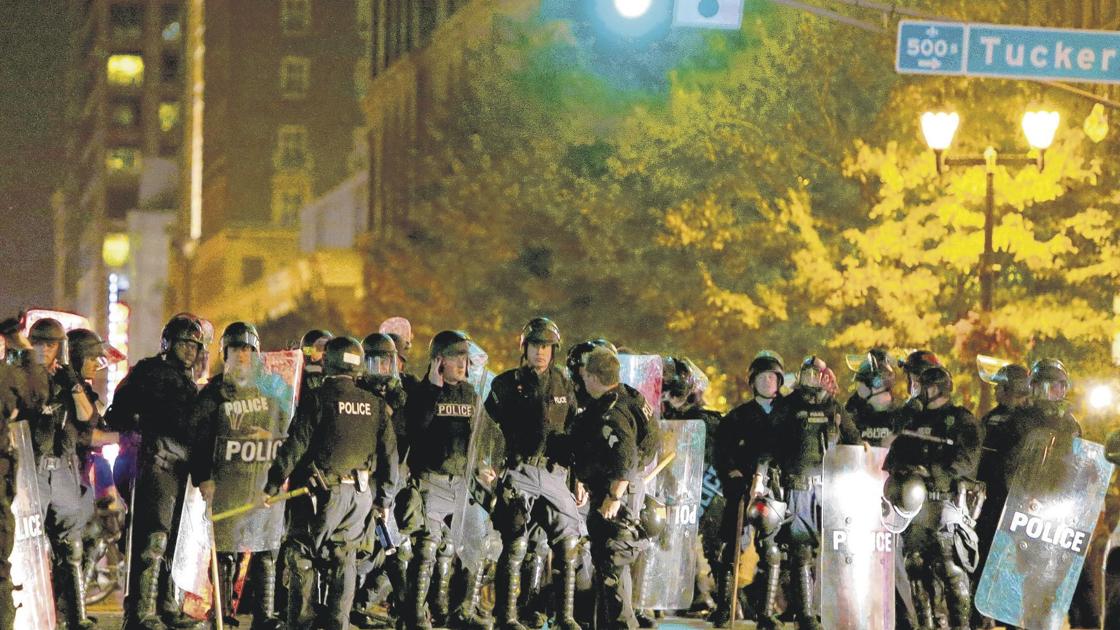 The account given by Detective Luther Hall of St. Louis officers' conduct in the downtown melee of Sept. 17, 2017, backs up what protesters have claimed.