Lemme preface with he was caught on audio voicing his intention to kill Anthony Lamar Smith. He was caught on video planting a gun.
"Rather than portraying himself as a cop who took reckless action (including carrying around an unauthorized AK-47) and was lucky to get off the hook, Stockley contends in his suit that Joyce's decision to charge him stemmed from her fear of protesters."
'No rights which the white man was bound to respect' is the root of what ails St. Louis... over 100 years later.
Jason Stockley's Lawsuit Blames Protesters for 'Sham' Murder Charge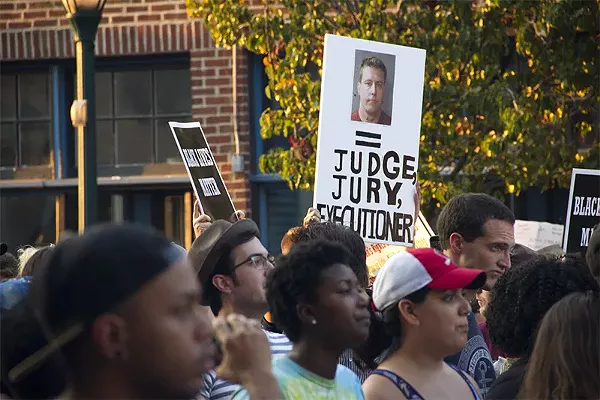 For ex-St. Louis cop Jason Stockley, beating a murder charge wasn't enough. Eight months after a judge handed down a "not guilty" verdict, Stockley is...