Last week Chief Hayden threw Circuit Attorney Kim Gardner under the bus. Now this. Law enforcement chose Greitens.
Greitens is accused of 2 felonies. He's also keynote speaker at a law enforcement breakfast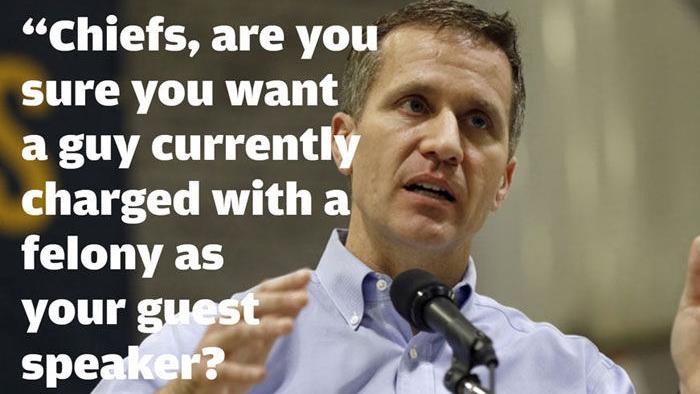 "Chiefs, Are you sure you want a guy currently charged with a felony as your guest speaker?" said one official, in an email obtained by the Post-Dispatch.