Notes, texts & transcripts of phone calls clearly show that Gardner and her investigator conspired and lied...
"The indictment says Tisaby lied about information Gardner provided him before he first interviewed Greitens' hairdresser. He told defense attorneys she gave him no information. But the indictment says Tisaby and Gardner spent hours on the phone before that interview and exchanged more than 100 text messages. In addition, Gardner gave Tisaby six pages of single-spaced notes of her first interview with the woman, the indictment says. But Gardner's notes were never turned over to Greitens' lawyers and only surfaced as part of the special prosecutor's investigation.
Gardner and her staff told a judge that Gardner's notes were prepared by Tisaby, the indictment says.
Tisaby also had a series of other documents — including a transcript of a phone call between the woman and her then-husband, emails between them, and emails between the woman and Greitens.
One of Gardner's staffers, after consulting with her, also told a judge that Tisaby had taken no notes during his interview of the woman, even though he had taken notes, and Gardner "was seated at his side during the entirety of the interview," the indictment says.
Gardner only turned over her notes and Tisaby's notes after defense lawyers obtained a video of Tisaby's interview of the woman.
The indictment also says Tisaby lied about whether he searched his laptop for notes during a break in his deposition, and when he said he didn't talk to Gardner during that lunch break. The two spoke seven times, including a conference call with Tisaby, Gardner and an investigator that lasted 16 minutes and another two that lasted 11 minutes and five minutes, the indictment says. The pair spoke for a total of 34 minutes, it says, and Gardner never corrected Tisaby's lies about speaking with her during the second half of the deposition.
The indictment says Tisaby lied when he claimed that he hadn't asked a single question of the woman, when he asked more than 150 detailed questions.
It also says he lied when he claimed that he had not tried to get help in finding the photo allegedly taken by Greitens. In reality, the indictment says, Tisaby, Gardner and an investigator had spoken multiple times to a digital forensic investigative company.
Gardner told an appeals court that Tisaby "testified untruthfully" but did not report that allegation to police and told her chief trial attorney not to report it, the indictment says."
Former FBI agent who investigated Greitens indicted in St. Louis as part of perjury investigation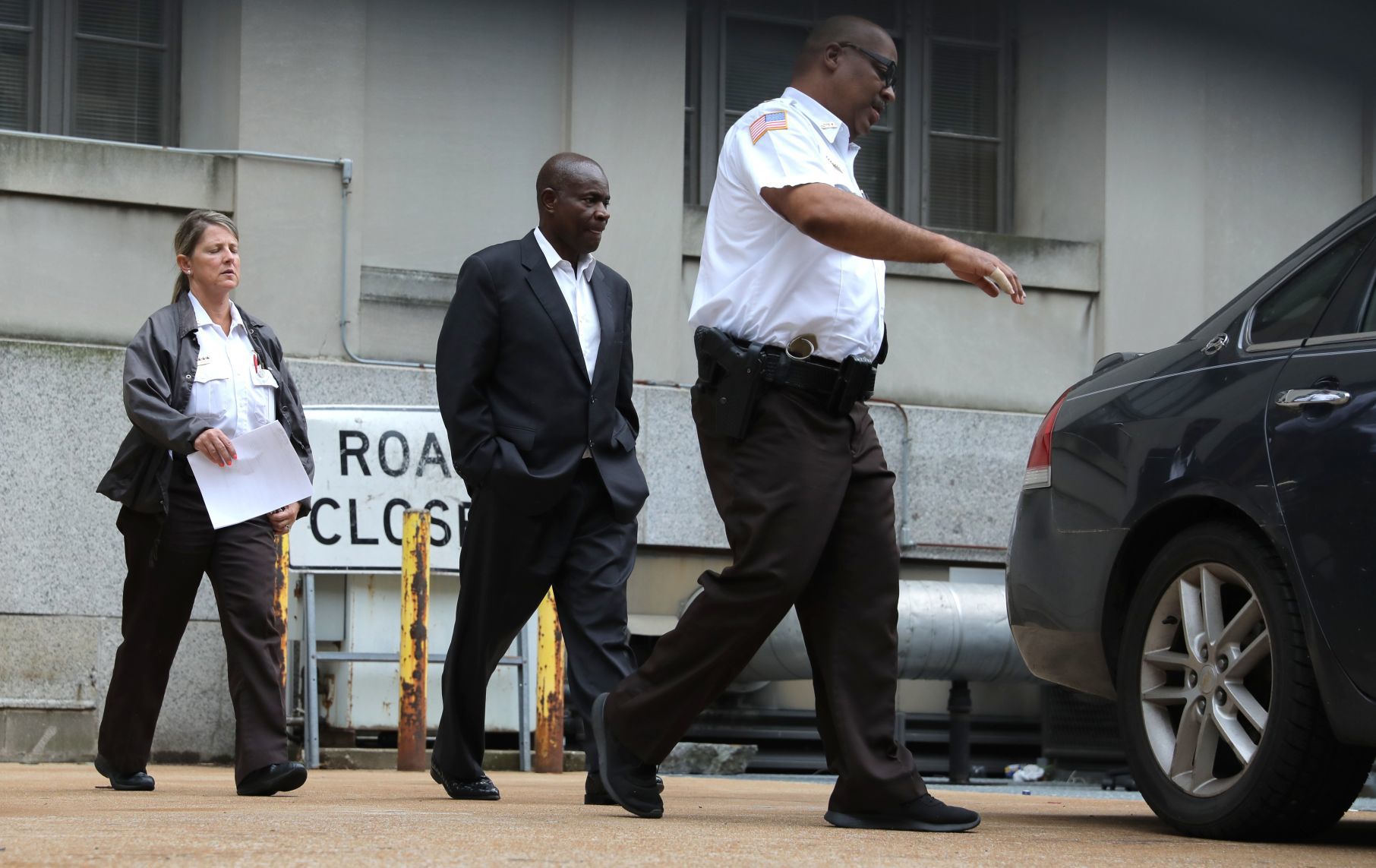 William Don Tisaby has been accused of lying during a deposition in the weeks before former Gov. Eric Greitens' criminal trial.