Keep the attention on the human costs of their fuckery....
"The site features multiple mountains of rubble across several acres and towering over the two-story school complex. This eyesore appears to violate multiple local, state and federal laws. If such an impromptu dump was foisted onto a wealthier neighborhood, say St. Louis Hills, its existence would be measured in nanoseconds.
So far, the only evidence of a response from local authorities has been to suspend dumping and install an air-quality monitor at the southwest corner of the site.
KWMU reporter Ryan Delaney reports that dozens of students and staffers suffered breathing problems as the dumping persisted this year. The Gateway school nurse handled 359 complaints from students. Four wound up being hospitalized. At least 14 staff members missed work for an average of two to three days, citing respiratory problems."
Editorial: NGA-related dumpsite is a big health concern. Who's protecting residents' rights?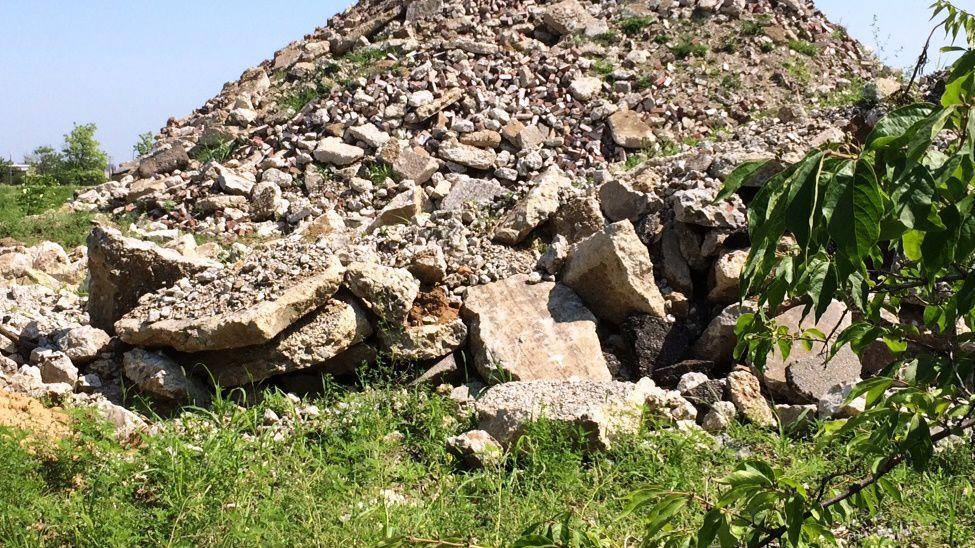 A serious health issue has surfaced in connection with site preparation for the new National Geospatial-Intelligence Agency headquarters. During the past school year, children and staffers at nearby Gateway Michael