"It's not just that Booker—like Obama with Lincoln—foregrounds white heroes in his story of racial progress. He also pushes white villains to the background.
All of this reflects Booker's broader persona, which, in Franklin Foer's words, is "stridently conciliatory" and not just about race. In his Atlantic interview with Foer in December, Booker went out of his way to declare that "millions and millions of good Americans, good, decent Americans, voted for Donald Trump." When Booker, in his announcement video, imagines an America in which "we see the faces of our leaders on television and feel pride, not shame," Trump's image never appears. In fact, no political adversary is personified in the entire video."
Cory Booker Is Damned If He Does, Damned If He Doesn't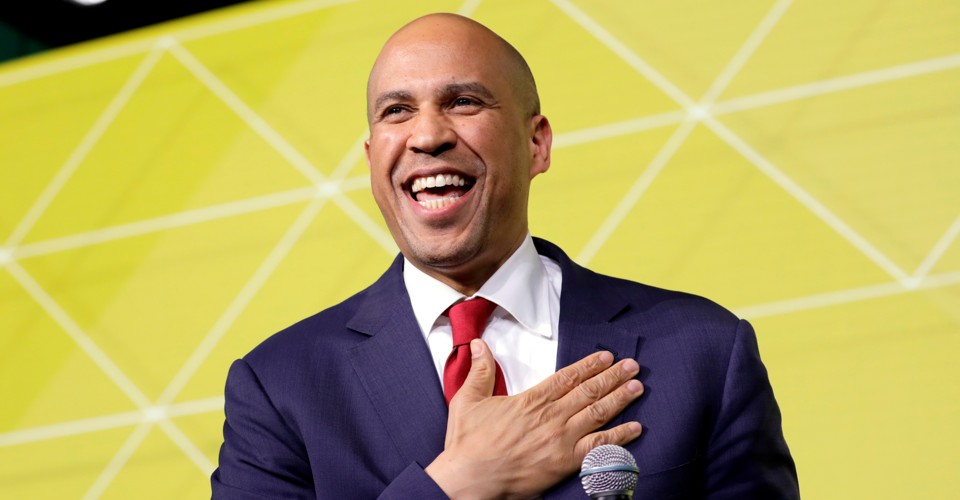 For a black candidate, expressing anger is risky. But in the post-Obama Democratic Party, not expressing anger is risky, too.