Its an election year. Democrats need all the help they can get. They'll amp this, use the Parkland survivors the same way they used the Mothers of the Movement.
Don't be fooled by Obama. Mass shootings occurred while he was in office. He didn't do anything. Democrats are not really vowing to do anything right now... they're posturing, but the reality is Dems need white male rural voters. White male rural voters are not gonna cosign gun control.
Yesterday dems, liberals and nonprofits preached to the chior... engage with their base, people who already vote Democrat.
Claire McCaskill ain't no fool, she's vulnerable in a red state. Notice she ain't making no promises. She's slick, this is the same woman who claimed to be for the investigation into the murder of Michael Brown while secretly advocating the DOJ to end it.
Thousands march in downtown St. Louis for gun control; McCaskill says rally could be 'tipping point'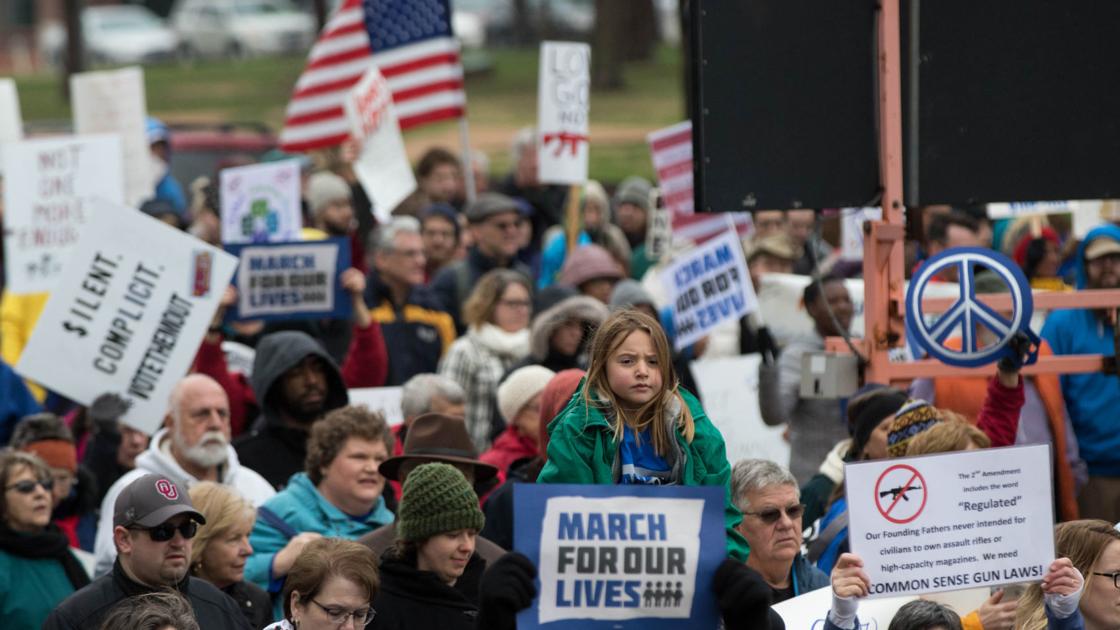 A diverse crowd gathered outside Union Station demanding reforms and encouraging high voter turnout