It ain't no mystery...
Nyota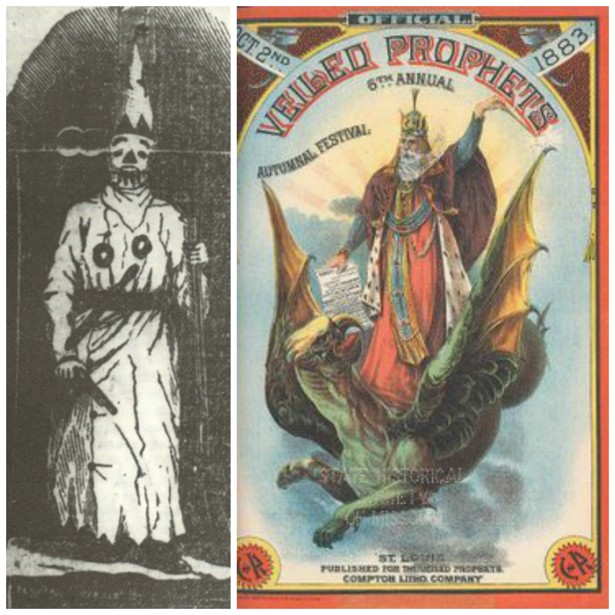 "More than just a series of gaudy floats traversing the city streets, the parade and all its pomp was meant to reinforce the values of the elite on the working class of the city. The symbol of a mystical, benevolent figure whose identity is a mystery—only two Veiled Prophets have ever had their identity revealed—was meant to serve as a sort of empty shell that contained the accumulated privilege and power of the status quo.
In fact, to underline the message of class and race hegemony, the image of the first Veiled Prophet is armed with a shotgun and pistol and is strikingly similar in appearance to a Klansman."