"In an interview with CBS's "Face the Nation" on Sunday, Dr. Fauci played down the idea that there was a divide between him and the president. "There isn't fundamentally a difference there," he said.
"The president has heard, as we all have heard, what are what I call anecdotal reports that certain drugs work. So what he was trying to do and express was the hope that if they might work, let's try and push their usage," Dr. Fauci said. "I, on the other side, have said I'm not disagreeing with the fact anecdotally they might work, but my job is to prove definitively from a scientific standpoint that they do work. So I was taking a purely medical, scientific standpoint, and the president was trying to bring hope to the people.""
There will be disagreement… Doctors are not gods. They don't know everything and are often wrong. Look at how many malpractice suits are filed. How many are not filed due to lack of resources or settlements. Look at how many are simply pushers for big pharma… And take an oath to save lives, but will only do so if the person is insured.. I had doctors tell me my mother was brain dead and would never come out of a coma. She came out 80 days later, 65 days after the 15 they said was the cutoff date after which time she would never recover. Not only did she come out of the coma, she walked back into her life, renewed her drivers license and lived another 2 years. During the initial 15 days they pressured me to pull the plug because "they didn't think… ". I lost count of how many doctors told me that.
Not suggesting we shouldn't listen to doctors, but we should be mindful of their limitations.
Trump Has Given Unusual Leeway to Fauci, but Aides Say He's Losing His Patience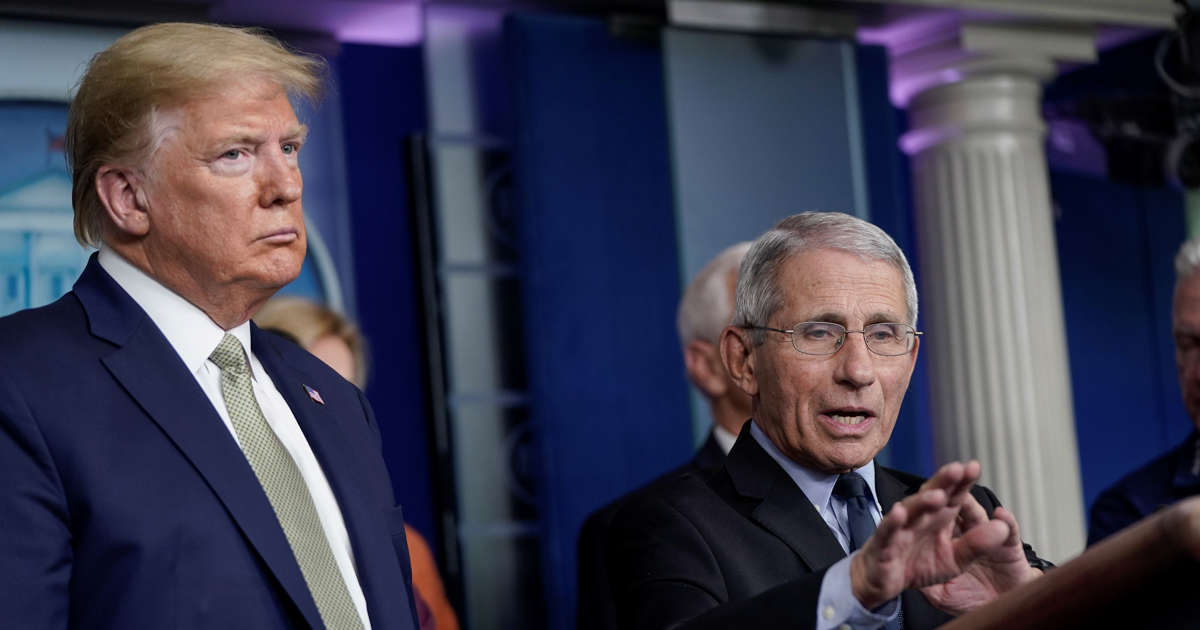 The president has become increasingly concerned as Dr. Anthony S. Fauci has grown bolder in correcting his falsehoods about the spread of the coronavirus.