If this passes Dems will say it's because people didn't vote and they didn't have the numbers to stop it. But they don't talk about THE REASON they don't have the numbers. They've been exposed from the DNC down as being as corrupt, racist and as oppressive as Republicans. Nationwide. Statewide. And locally. People are fleeing the party in droves. More and more black voters are disengaging. They sold millenials out, first in Ferguson and second with Bernie. Older voters are dying and not being replaced with new voters.
Dems lack credibility. They are not opposition. They banked on fear tactics to keep voters engaged and instead it turned voters off. Republicans are capitalizing... keep in mind, the only reason they're in position to capitalize is because Democrats failed their base. Dems are no longer viewed as the solution, they're viewed as the problem.
All eyes will be on the Missouri House Friday for abortion bill vote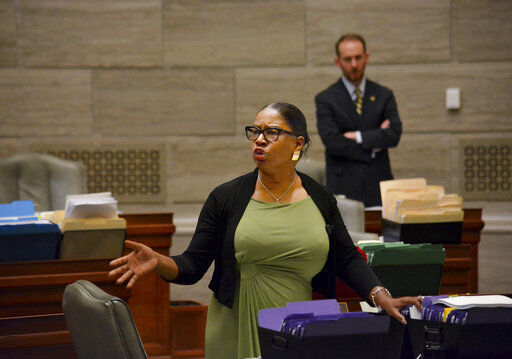 The House passed a version of the bill earlier, but because the Senate made changes, the House must vote again before sending the measure to Gov. Mike Parson's desk.