I hate these types of articles... Dem politicians will pounce on this, push an increase in minimum wage as if that will save us. An increase in the minimum... a few cents or a dollar here and there, stretched out over time. And they got the nerve to call that a 'black agenda'. Not a better education system that will allow black people to begin the pillage out of poverty. Not grants/subsidies that will allow poor black people to benefit the same way Paul McKee and the Taylor family benefit. No, those incentives go to the black clergy & nonprofits... to 'help' poor black people. Meanwhile,
"When the bus leaves from Maplewood, each seat is filled. The majority of passengers, including Marzette, are black and 90 percent of them work in fast food, Marzette posits. You can tell by the black pants.
They are part of a workforce that travels from the city to restaurant jobs in west St. Louis County — a workforce that is too small to keep the restaurants adequately staffed. Some restaurants have closed or shortened their hours. Owners and managers have met to try and come up with solutions.
In the meantime, they rely on people like Marzette. And he relies on his job for the paycheck. Nevermind that it requires a four-hour commute for what economists say is not a livable wage. It's a strained arrangement that's not ideal for either side."
For West County Restaurants, the Jobs Are Plentiful, But the Workers Are Few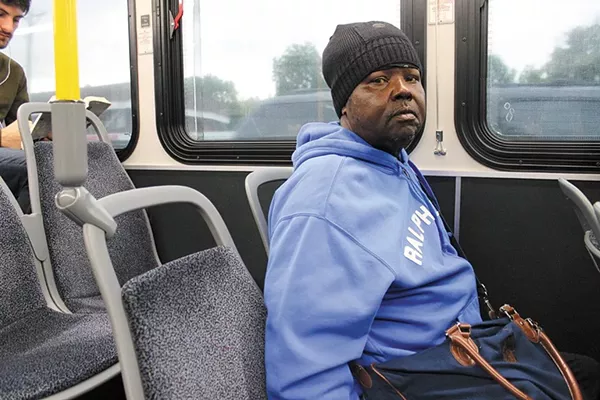 When Steve Marzette arrives at a Maplewood bus station on a cold weekday October morning, he has already been in transit for more than an...