How did this young brotha get this far without understanding that his pride and dignity was worth more than a wrestling match? Why didn't the entire team forfeit? Where were his parents? Were there any black people in the audience? Better yet, why do we keep putting our children in these toxic environments?
A varsity wrestler was told to cut his dreadlocks or forfeit the match. Now the attorney general is investigating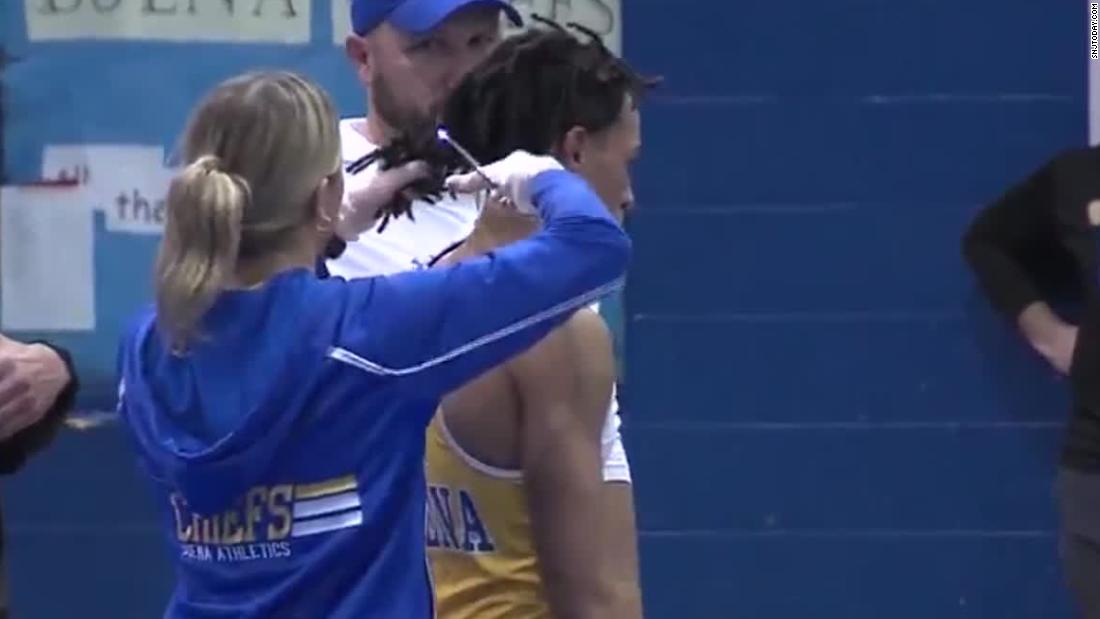 The New Jersey Division of Civil Rights is investigating an incident at a high school wrestling match this week in which a referee told a black wrestler to cut off his dreadlocks or forfeit the match.