From police brutality to 'disrespecting the flag'... now pardons. Want a cliff note's on the prison industrial complex or black political prisoners? Ask your favorite NFL player!
Trump will ask athletes who kneel during anthem to recommend people for pardoning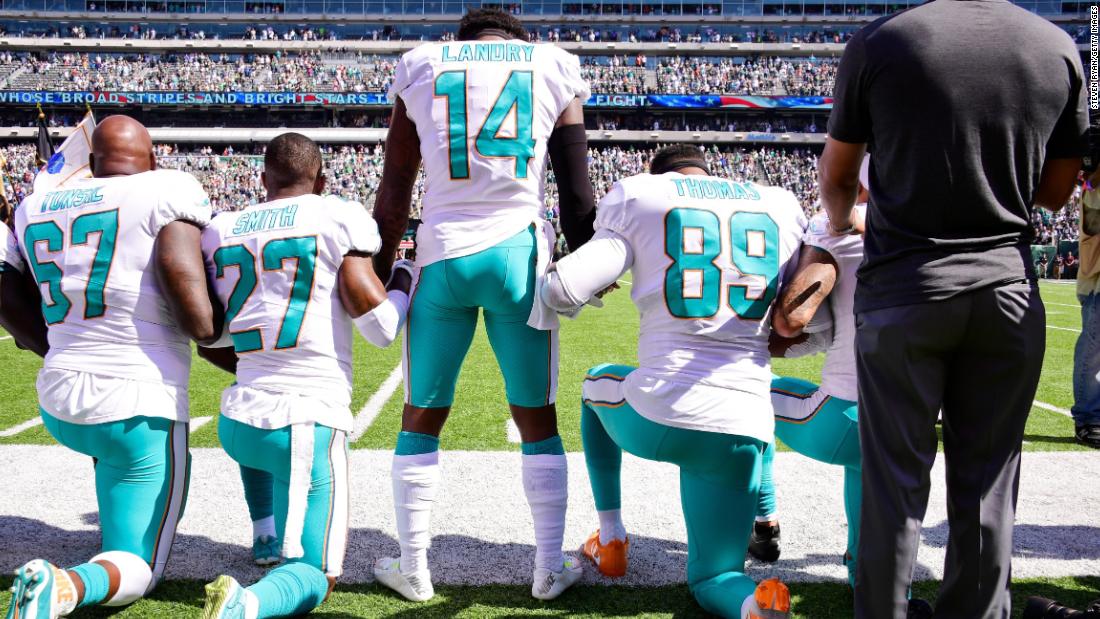 President Donald Trump said he wants to meet with NFL players and other athletes who kneel during the National Anthem so they can recommend people they think should be pardoned due to unfair treatment by the justice system.