"Executive Sam Page, responded with no small measure of confusion last month, suggesting that perhaps the request got lost amid the escalating corruption turmoil surrounding former County Executive Steve Stenger.
County Police Chief Jon Belmar also responded, "We're unaware of that [request]. I don't recall that at all. I mean, at all."
More than two weeks elapsed when Krewson could have offered clarification. Instead, she opted for silence. Kohler reported Sunday that Krewson never actually relayed the request to county officials.
It took a public information request to get to the truth. It revealed that Krewson only raised the idea in a March 21 letter to Tom Irwin, vice president for regional development and political affairs at Centene. As a concerned citizen, he had convened a meeting earlier in March of senior local officials to address violent crime, a source of increasingly bad national publicity for the region."
Editorial: When violent crime requires bold leadership, Krewson ducks for cover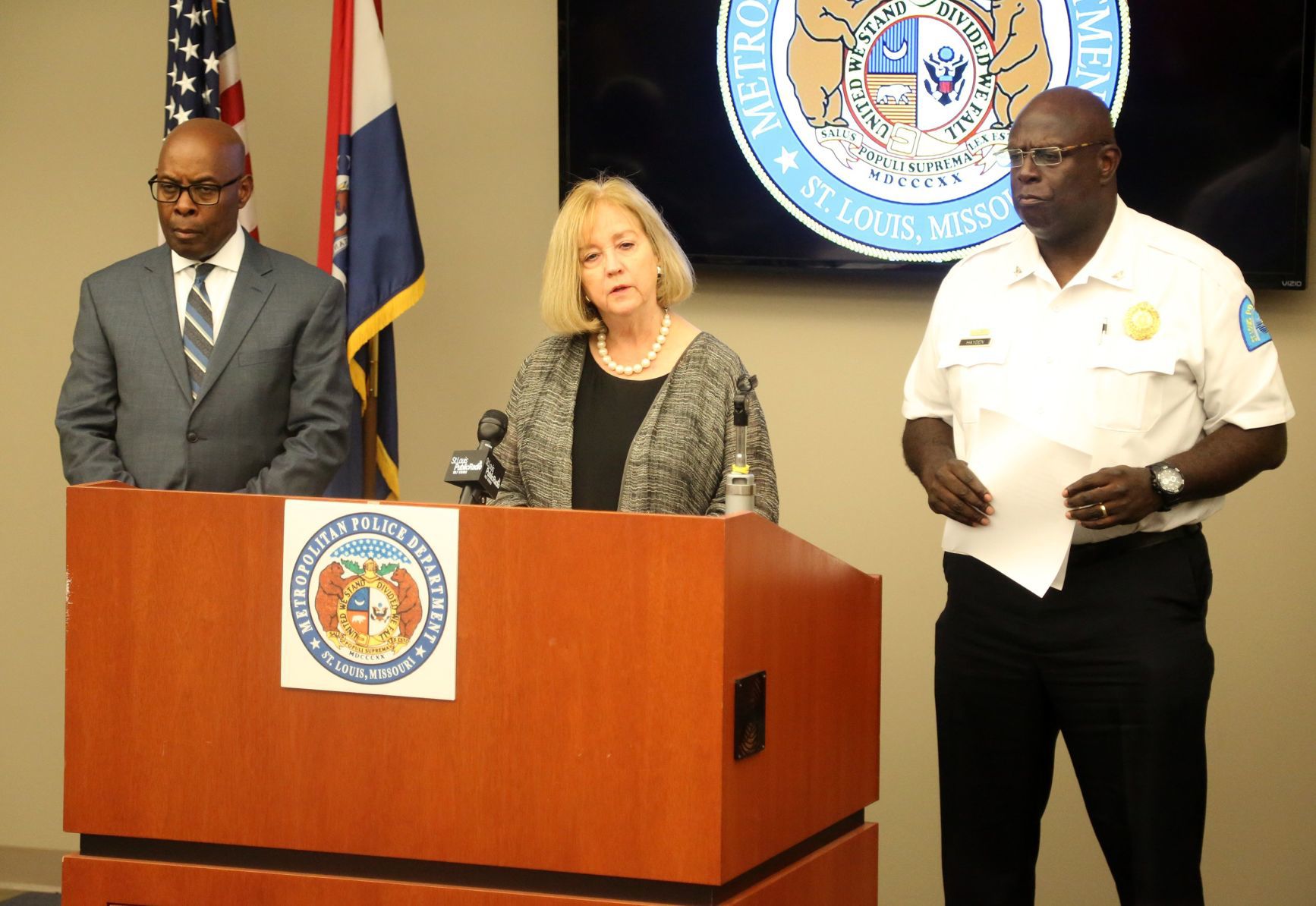 If a tree falls in the forest and no one hears it, does it make a sound? If a mayor requests 42 county officers to help patrol the city and