Everybody seems to get this but us, we have no representation, only an illusion...
"This poses the biggest problem for black voters today, which is that Democrats running for state or national office aspire to win black votes without appearing to be beholden to black voters. This is especially true of the three Democratic presidents since Kennedy and Johnson. Black support was crucial to the elections of Jimmy Carter and Bill Clinton (each received over 80 percent of black votes), but both distanced themselves from policies that might seem to disproportionately help black people. Urban League Director Vernon Jordan outlined his concerns a year into Carter's presidency: "We have no full employment policy. We have no welfare reform policy. We have no national health policy. We have no urban revitalization policy. We have no aggressive affirmative action policy. We have no solutions to the grinding problems of poverty and discrimination."
When Bill Clinton and the "New Democrats" emerged victorious in the 1990s, thanks in large part to 83 percent support from black voters in 1992 and 84 percent in 1996, they adopted policies, such as welfare reform (Personal Responsibility and Work Opportunity Reconciliation Act of 1996) and a crime bill (Violent Crime Control and Law Enforcement Act of 1994) that proved ruinous for many black Americans. "It is difficult to overstate the damage that's been done," the legal scholar Michelle Alexander noted recently of Clinton's presidency. "Generations have been lost to the prison system; countless families have been torn apart or rendered homeless; and a school-to-prison pipeline has been born that shuttles young people from their decrepit, underfunded schools to brand-new high-tech prisons." Clinton acknowledged last year that the crime bill "cast too wide a net" and made the problem of mass incarceration worse.
More recently, as more groups—evangelicals, gays and lesbians, and gun owners, among them—lobby for specific policies, black voters have seen their interests deemed too "special" for consideration by a democratic administration. President Obama has felt the pressure to connect with black voters while distancing himself from black interests. Although his signature accomplishment, the Affordable Care Act, will surely benefit black Americans, he has been reluctant to endorse policies that cannot be pitched as universal. In a 2012 interview with Black Enterprise Magazine he said, "I want all Americans to have opportunity. I'm not the president of black America. I'm the president of the United States of America.""
What Black Americans Lost by Aligning With the Democrats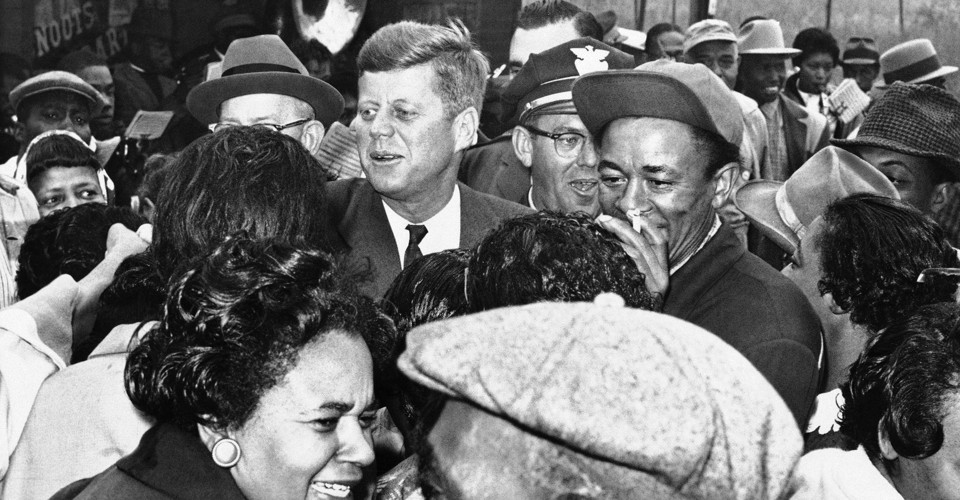 Their overwhelming support for the Democratic Party hasn't just cost Republicans—it's also cost the African American community.