Dem candidates continue to implode. 5 years after Ferguson they still have no answers for officer involved shootings, still think just uttering the words 'black lives matter' is a get out of jail free card... the reason is because BLM, the org gave them cover, that's all it took... no action required.
All black people ain't the same, this is why BLM was dispatched to hijack Ferguson... to diffuse the fiery fury and righteous anger coming from the streets and replace it with professional activists, paid protesters, granthusting clergy and parasidic orgs... The result? Even more officer involved shootings.
Buttigieg faces protesters over fatal police shooting - CNN Video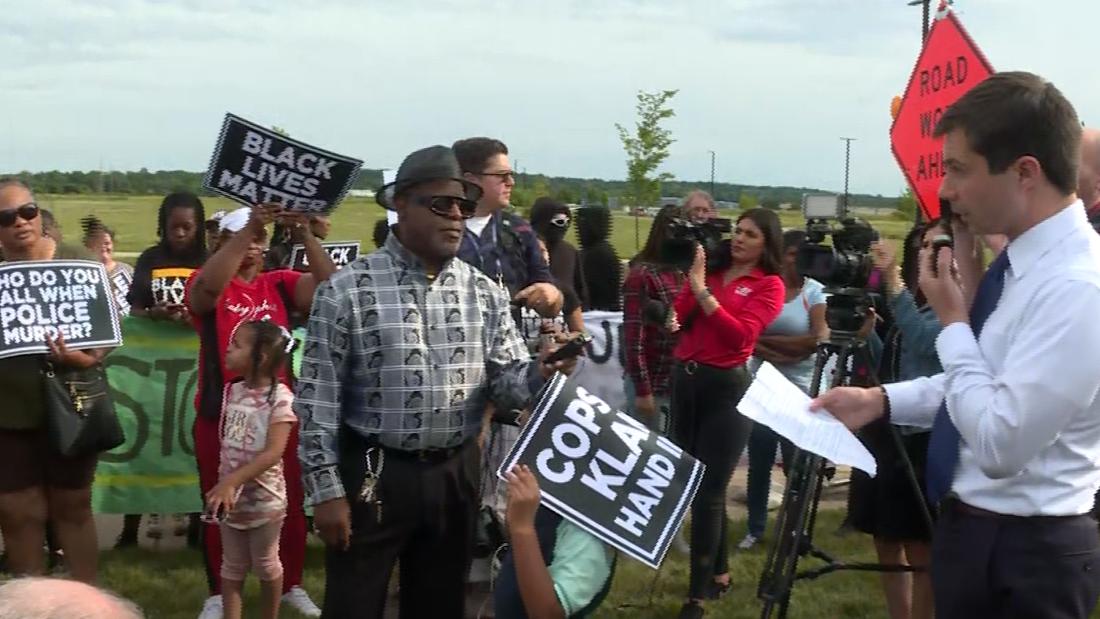 Democratic presidential candidate Pete Buttigieg addressed a crowd that was protesting the fatal shooting of a black man by a white police officer in South Bend, Indiana.