"Cole County Circuit Judge Jon Beetem ruled that Greitens' political nonprofit, A New Missouri, must comply with a House subpoena demanding a host of documents.
Greitens' critics believe those documents will show coordination between the nonprofit, the official Greitens campaign committee and the governor. They also believe they may reveal efforts to circumvent the state's campaign finance laws.
A former Greitens campaign aide, Michael Hafner, has said that Greitens' campaign sought to conceal the true source of donations by funneling them through various limited liability companies."
If true, why stop with Greitens? Why not see this through and follow the money to see how many elected leaders funnel donations through various limited liability companies?
This is like with the absentee ballot hustle, instead of investigating to see how many elected leaders benefited and how far back the hustle went, they simply declared Bruce and Rasheen winners then stopped digging.
Eric Greitens Resigns, Ending Spectacular Political Fall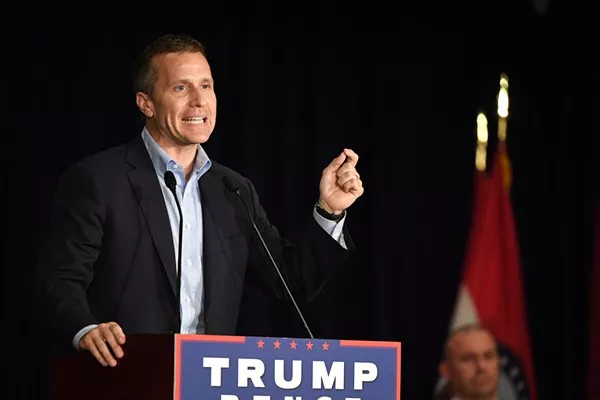 After months of taking aim at his foes in advertisements, through press conferences and on social media, Missouri Governor Eric Greitens today gave up. The...