Claire gotta go. Obama can't save her, he didn't win Missouri, losing to both Mitt Romney and John McCain.
There is a growing number of black voters who will not vote for Claire McCaskill under any circumstance. They will not succumb to fear tactics or be shamed. Claire McCaskill has not only been completely MIA in the black community her entire career, she secretly rallied the DOJ to end the investigation into the murder of Mike Brown. She did nothing to stop communities from getting terrorized and peaceful protesters from getting chased down by tanks, soldiers and teargassed. Black people will not show up for Claire because she did not show up for us.
Democrats are making a huge mistake banking on anti Trump sentiment. The same mistake they made with Hillary, expecting our vote while offering nothing in exchange. Those days are over. If Republicans hold on to the House and Senate it will be because Democrats have not learned. If the best they can offer is the 'lessor of 2 evils' they will continue to lose.
Progressives are naive. If Dems ain't trying to hear you now before the election when they're vulnerable and need you most, what makes you think they will honor your demands when they get in... have they ever? Don't get gassed by the primaries. See what happened to Bernie, he crumbled like wet tissue. Progressives and Dem Socialists who won in the primaries are already bucking under pressure.
Democrats, regardless of how they identify are like the abusive husband who promises his wife this time will be different. It's never different.
In Missouri Senate race, McCaskill needs black voters. Groups with ties to Obama and Schumer are helping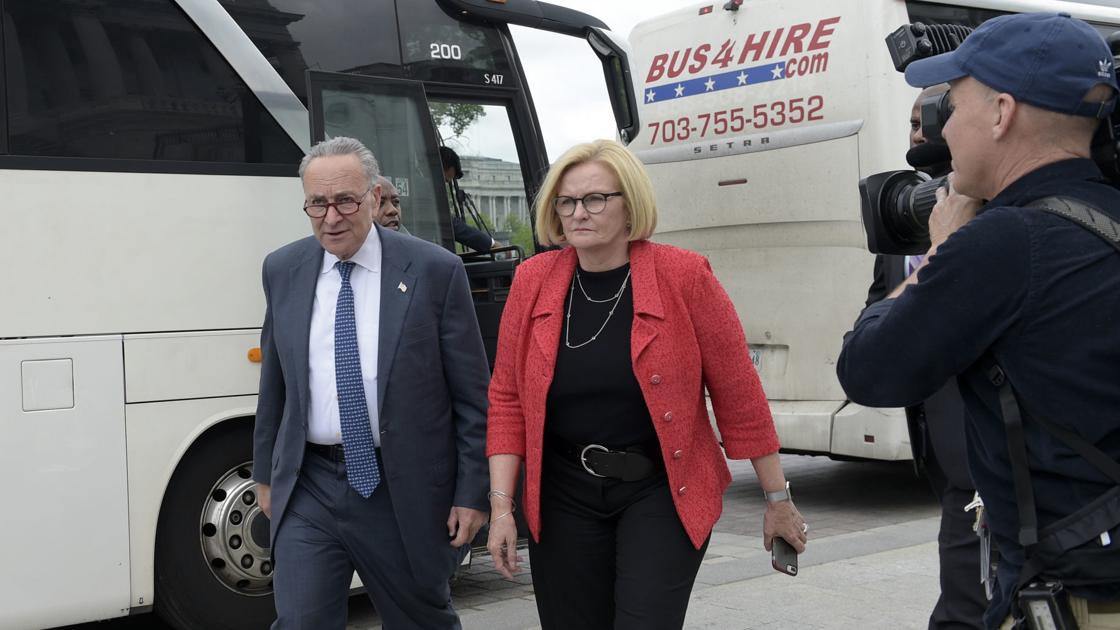 Senator faces turnout questions in a key part of her base