Case in point... continuing to engage in status quo identity politics. Look around. Neoliberalism in blackface has failed black people. This is not interpretation. This is fact, we see the proof all around us.
Our response can no longer be more black faces in high places...
"We lost sight of attacking issues of poverty, class––with the death of Martin—and moved into an obsession with having black faces in high places. As long as we had those black faces in high places, the poor could live symbolically through them, vicariously through them. "
Dr West's comments about academia could have been written about the movement,
"It becomes nothing but careerism and opportunism. That's true for anybody in the academy, not just black people. We've seen the academy become so thoroughly corporatized that it's very much market-driven. It makes it difficult to make sure we're committed to deep education as opposed to just market-driven schooling. And there's the connection between the academy and television, radio, social media, where everybody's for sale.
Therefore, the sellout becomes the norm. People can't wait to sell themselves because they can't wait to be visible and highly public. We end up losing a lot of serious moral substance, integrity, honesty, and courage. Why? Because people want popularity. Integrity is pushed back."
Not just academia, the same is true in black politics and movement spaces. I agree with some of Dr West's comments and disagree with others, especially those that seek solution in instead of dismantling the grip the nonprofit industrial complex has on black communities.
Cornel West: Neoliberalism Has Failed Us | JSTOR Daily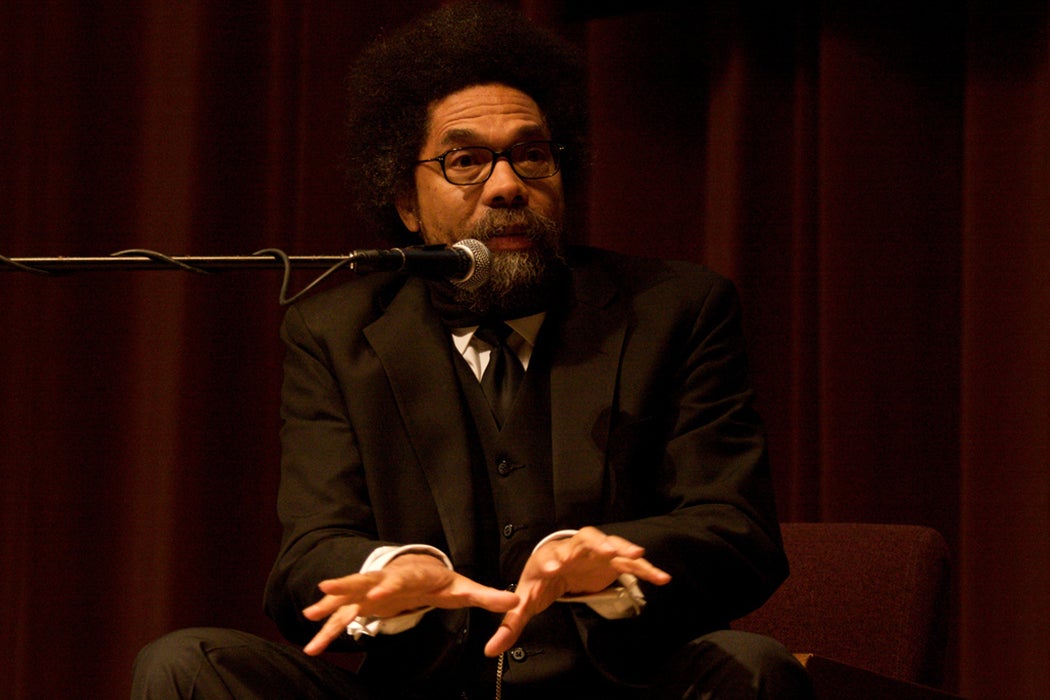 West speaks on Obama's legacy, the failures of American empire, and the role of race in Trump's election.