"Boone, Myers and Hays injured Hall so badly he remains in a neck brace more than a year later and has not returned to work. A police source told the RFT its possible his 22-year career could be over.
Myers is additionally accused of trying to destroy Hall's cell phone. Myers had sent text messages shortly after the verdict was announced, gleefully preparing to take on protesters.
"Let's whoop some ass," Myers texted to an unknown recipient on Sept. 15, 2017. "
Not only did they beat a black undercover officer, they lied, engaged in a cover up and tried to intimidate him from pressing charges.
St. Louis Cops Plead Not Guilty in Undercover Police Officer's Beating at Jason Stockley Protest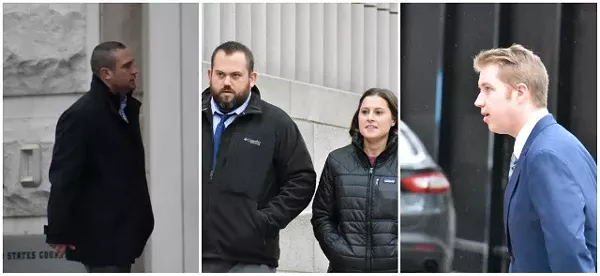 Four St. Louis cops pleaded not guilty this morning to federal charges connected to the beating of an undercover officer who posed as a protester....