Biz as usual in the region,
"It was announced last week by Amazon that it would not locate one of its headquarters in New York City ("Opposition to tax breaks leads Amazon to dump NYC headquarters," Feb. 15). This is a victory for those who think corporate welfare has gotten out of hand — way out of hand. As part of the competition among cities to attract Amazon, New York offered $3 billion in subsidies.
University City has a similar development that's controversial, though not on the same scale. The proposed Costco development, planned for Olive Boulevard and Interstate 170, has been debated for nearly a year. It would cause the destruction of everything in a nearly 50-acre area: 70 homes in a largely African-American neighborhood, 58 apartment units, buildings housing dozens of businesses, two churches and a school. Several of the small businesses and restaurants are owned by minorities and immigrants, while other businesses have been in U. City for may years.
The bulldozing would make way for a development to be anchored by retailer Costco, a company that has annual revenues of about $175 billion. The cost of the development has been estimated at $190 million with taxpayers providing $70 million. It was recently announced the development would also get 50 percent property tax abatement, and that 100 percent of the sales taxes generated would now go to pay off the tax increment financing bonds, rather than 50 percent.
To destroy part of the fabric of the city in exchange for a big-box store development that will generate very little funds back to the city makes no sense."
U. City development an example of out-of-control corporate welfare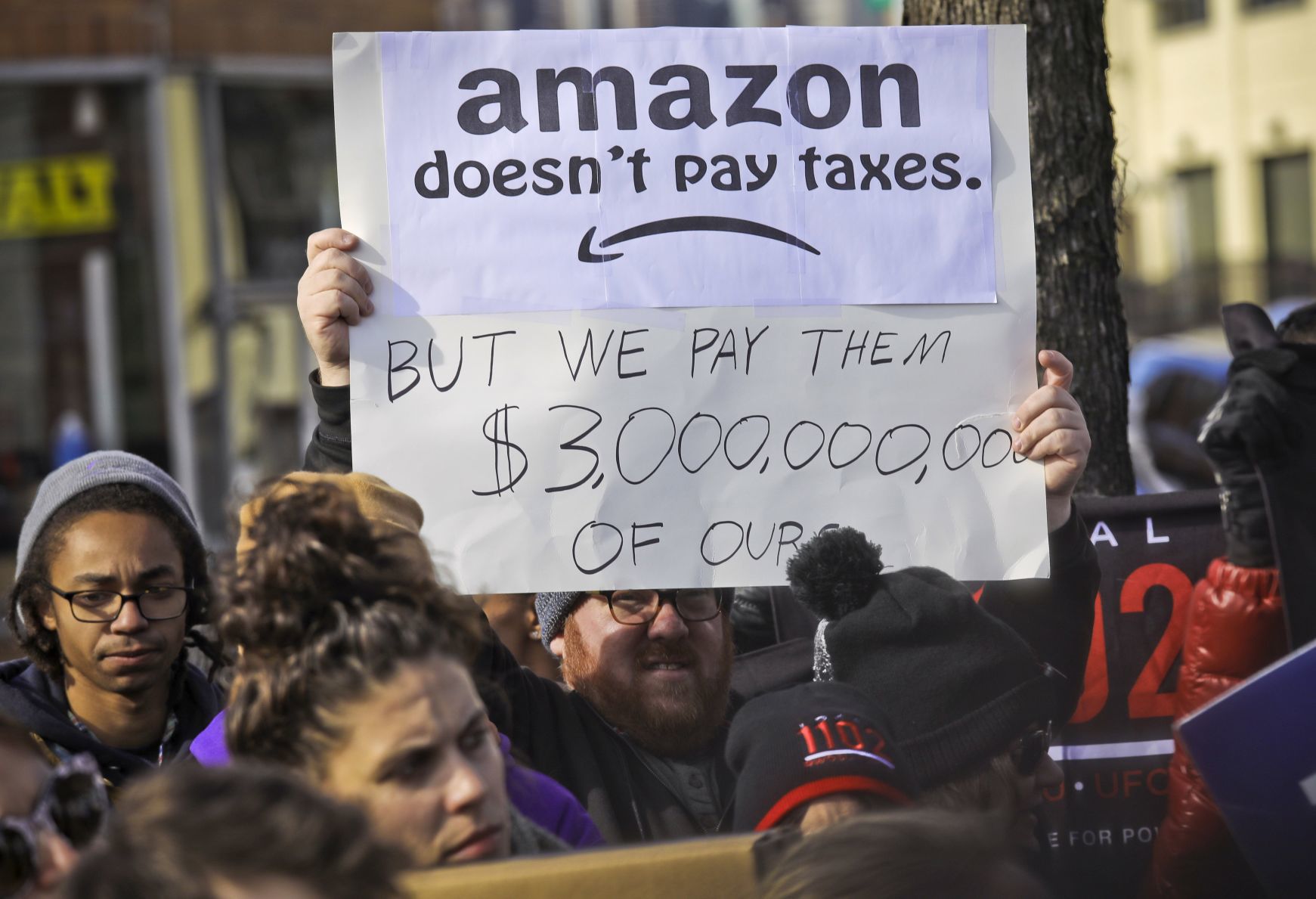 It was announced last week by Amazon that it would not locate one of its headquarters in New York City ("Opposition to tax breaks leads Amazon to dump NYC headquarters,"