At this point Dems will take any win they can get. A win is a win and a Dem is a Dem. But don't think they're all kumbaya with progressives. While you're busy giving Kemp/Republicans the side eye and sharing links you think will help Stacey raise funds to fight, Dems are funneling money AWAY from Abrams,
"Read the fine print on the link that Harris shared.
NOTE: Your contribution will be divided evenly between Stacey Abrams and Kamala Harris. Click here to allocate amounts differently.
Why didn't Kamala Harris just share the Actblue link that Stacey Abrams created? All that money goes to Abrams, who needs every last cent to fight Brian Kemp's authoritarianism. Why create a new donation link to help fight voter suppression in Georgia where half of the donations go into the pocket of a California politician?"
This is who they're propping up for a run in 2020... Abrams ain't even in yet (that's if she gets in), she's fighting one of the biggest battles for progressive wing of the party and establishment Dems are backdoor picking her bones dry.
Kamala Harris Is Effectively Draining Money from Stacey Abrams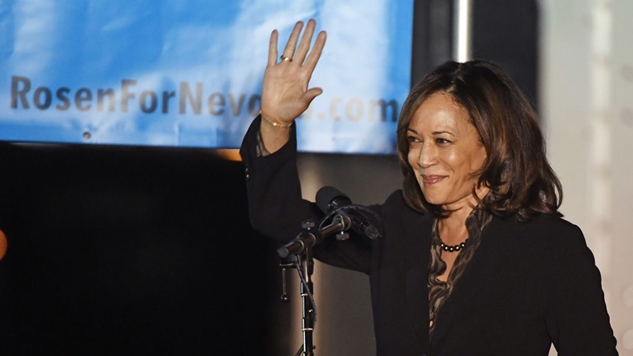 Siri, please show me the perfect metaphor for how national Democrats deliberately cannibalize progressive causes in order to serve their own financial ends.