At some point we have to look at the mentality that is bred as a result of neglect, poverty, lack of opportunity, self medication, and lack of self worth, consequences of being legislated as if certain lives don't matter and poor people are just collateral damage… especially when that mentality comes from the top down and is reinforced everywhere you look…
"Noelle Goode said the couple had been arguing because Clay wanted 36 dollars to purchase a TV from a pawn shop.
"They always argued over little stuff like that, but I never thought she'd lose her life over $36 dollars," said Noele Goode.
The teen said Clay told her mom to pull over at the Family Dollar on West Florissant Road in Jennings.
Noelle Goode said as soon as they parked in the store's lot, Clay pulled out a gun and pointed it at her mom.
"I was just begging him not to do it and he just kept saying 'Noelle get out,' " said Noelle Goode.
Noelle Goode said Clay shot and killed her mom before stealing the 32-year-old's cell phone, bank card and car.
"He pulled my mom out of the car and left her laying there," Noelle Goode said."
Bigger police budgets will not prevent this…
Family devastated after woman murdered by boyfriend over a $36 TV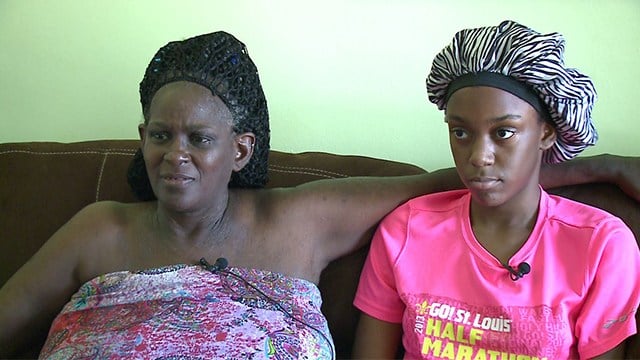 A woman's family is devastated after police say the woman's boyfriend killed her over a 36 dollar TV.