And still no one is talking about why… I began that conversation August 9, 2014 outside of the Ferguson PD when forces within the movement began conspiring to hijack what we started and deliver it via BLM to the Dem Party and nonprofits on a silver platter. Darren Seals was murdered while calling it out. The changes touted in this article look good on paper, but the reality is they only give an appearance of change. The same atrocities are being committed, the mentality/mindset is still the same and most important the powers that be are still in power.
"If reducing the number of young men's deaths was the only metric for determining what progress Ferguson's eruption has spurred in America in the past five years, it would seem that progress has been nil.
But other metrics also matter. The Aug. 9, 2014, killing of Brown by Ferguson police Officer Darren Wilson, the subsequent grand jury decision not to indict Wilson, and the rage-filled nights of protests, injuries and arrests that followed have fundamentally changed America in the half-decade since, in real ways. Those include:
• Exposing widespread, monetized abuse of poor minorities by entire local criminal justice systems.
• Transforming cellphone-wielding civilian bystanders of police conflict into conveyors of news.
• Changing the way the federal government interacts with local police officials, on issues as disparate as availability of surplus military equipment to methods of gathering crime data.
• Spurring a vigorous debate from police union halls to the halls of academia over whether police aggression deters or aggravates violence.
A 'Ferguson Effect' — or its opposite?
A 'Ferguson Effect' — or its opposite?
The phrase generally describes police being less aggressive in their policing out of fear of escalation and adverse publicity of the kind that…
Most of all, Ferguson took what had long been a hidden reality of life for black Americans — of having to teach their driving-age children "how to nonthreateningly reach for his or her license and registration so that he or she will not be killed," as writer Michael Harriot put it — and pushed it plainly in view of the rest of the nation.
"Ferguson … was an SOS from black America to the world,""
Ferguson diagnosed a national illness. But five years later, it hasn't been cured.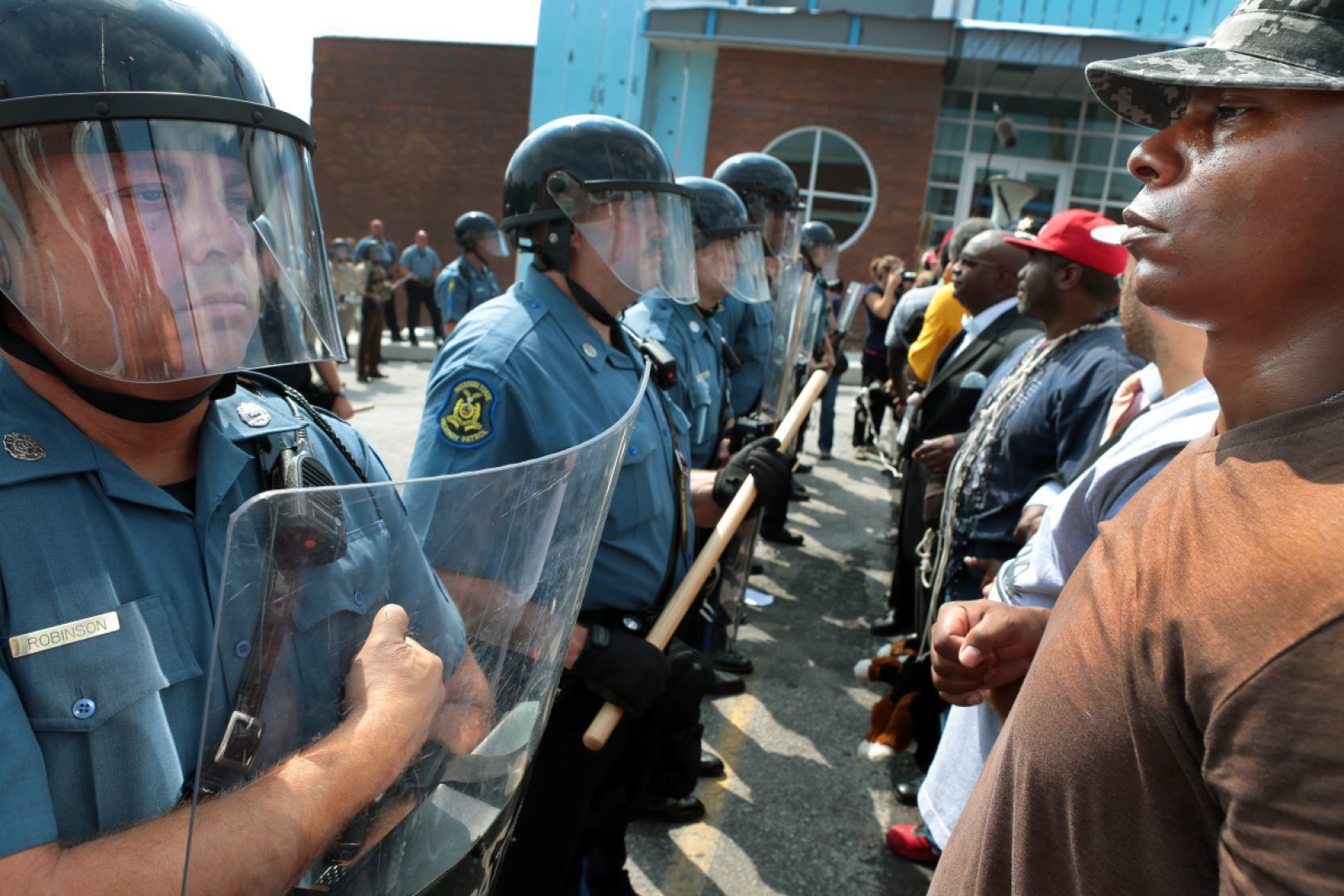 If reducing the number of young men's bodies on the pavement was the only metric for determining what progress Ferguson's eruption has spurred in America in the past five years,